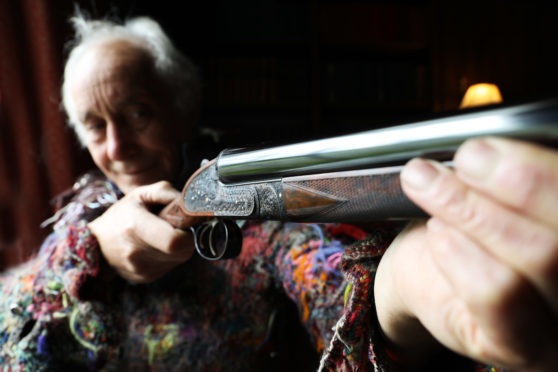 A gun auction at the Gleneagles Hotel has raised more than £270,000.
Organisers Gavin Gardiner Ltd said the sale at the five-star Perthshire venue was one of their busiest yet.
The auction, which attracts sporting gun enthusiasts from across the country, has been running for more than half-a-century.
However, one of the star items at this weekend's event failed to sell.
The Phoenix 12-bore sidelock gun, featuring the work of renowned engraver Malcolm Appleby, was expected to change hands for between £40,000 and £60,000.
Despite a lot of interest, it did not reach the target amount.
The biggest seller was a pair of 12-bore guns which were made in 1937 for William S Paley, the businessman who transformed Columbia Broadcasting System (CBS) from a small radio network to one of the biggest TV operations in America.
The firearms sold to a private European buyer for £42,500, which was above the estimated price.
A 10-born hammer rifle from the 19th Century sold for £20,000.
There were 165 lots in total.
Auctioneer Gavin Gardiner said: "This prestigious annual sale, now in its 51st year, was well viewed and attended with strong bidding on many of the lots presented.
"Rare and unusual items sold well, with private buyers dominating the sale."
Mr Appleby was reunited with his Phoenix gun ahead of this weekend's auction.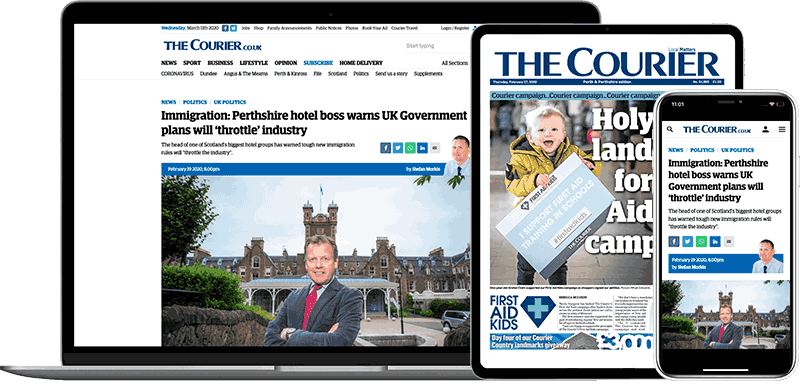 Help support quality local journalism … become a digital subscriber to The Courier
For as little as £5.99 a month you can access all of our content, including Premium articles.
Subscribe