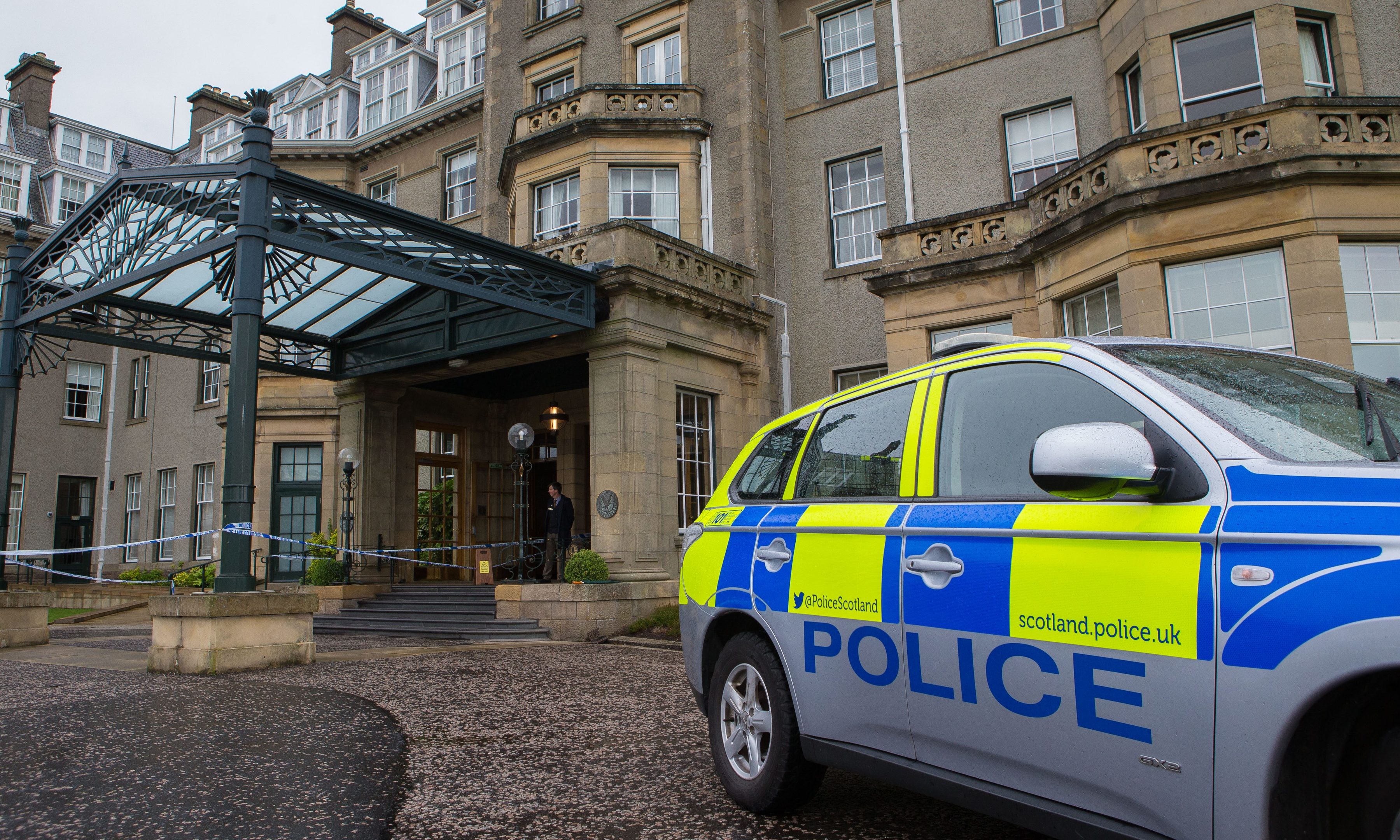 A man accused of taking part in an armed robbery at Gleneagles also allegedly stole an £11,000 diamond ring from a house in an "upmarket" neighbourhood, a court has heard.
Richard Fleming, 42, is said to have taken the jewellery and other designer items from two houses in St Andrews, Fife, on June 12 2017.
The High Court in Edinburgh heard yesterday Fleming also allegedly took David Yurman jewellery, Louis Vuitton handbags, and sunglasses made by Chanel, Gucci and Rayban.
The court heard how the properties – which were in the town's Buchanan Gardens and Middleshade Road – were located near to each other.
Fleming denies armed robbery and other charges.
Fleming has pleaded not guilty to a charge which states he participated in committing armed robbery at the hotel on June 27 2018.
It's alleged that while acting with others, with his face masked, and in possession of hammers, a machete and a self-loading pistol, he assaulted Louis Hutchison working at the premises near Auchterarder, and presented the pistol at him and threatened him with violence.
It's also alleged that while acting with others, with his face masked and in possession of the items, he assaulted employees Eva Riedel and Harriet Henderson and brandished the pistol at them and smashed a display cabinet.
Fleming is further accused of, while acting with others, and with their faces masked and in possession of the items entering the Mappin and Webb boutique at the hotel and putting employees Stephen McIvor and Daniel Horne in a state of fear and alarm, smashing display cabinets and robbing them of a quantity of watches.
He is also accused, while acting with others, of assaulting security supervisor Euan Wishart by brandishing a hammer at him, repeatedly presenting a pistol at him and threatening him with violence.
He is further accused of assaulting security manager Andrew Cannon by presenting a pistol at him.
Fleming is also alleged to have attempted to pervert he course of justice on June 27 and June 28 at the hotel, at Gleneagles train station, addresses in Glasgow and elsewhere in Glasgow, Perthshire and London.
It's alleged that, while acting with others, an Audi Avant A4 car was driven at excessive speed from the hotel. It is alleged the car was abandoned at Station Road next to the A9.
It is further alleged that a Range Rover Evoque was driven from Gleneagles train station to Glasgow and taxis were taken to the city's Central Station before heading for London. It is alleged that the Evoque was set on fire at St Peter's Cemetery in the city by another or others.
Fleming faces further charges alleging that while acting with others, he was involved in the reset of the Audi and Range Rover cars.
Fleming has lodged a special defence of alibi, maintaining that at the time of the hotel robbery he was in Glasgow.
The trial, before judge Lady Carmichael, continues.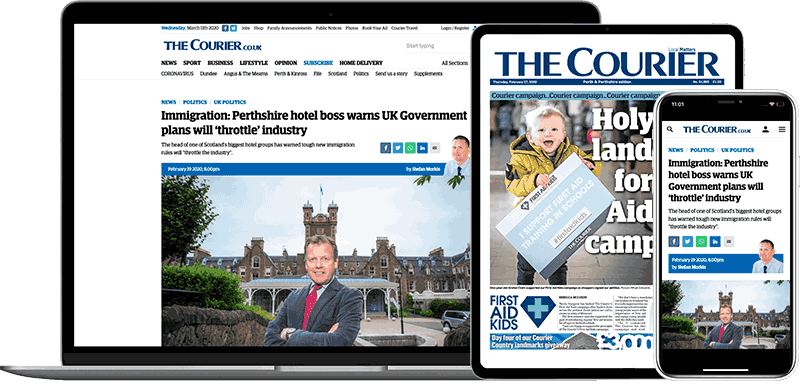 Help support quality local journalism … become a digital subscriber to The Courier
For as little as £5.99 a month you can access all of our content, including Premium articles.
Subscribe