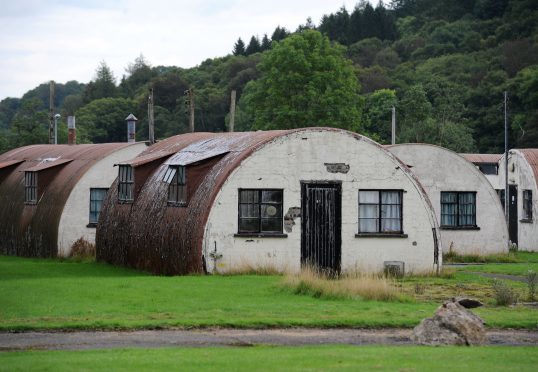 A Nazi soldier's £400,000 legacy has generated widespread benefits for the Perthshire community that showed him "mercy".
Former Waffen SS officer Heinrich Steinmeyer left his entire savings to the people of Comrie.
During the war, Steinmeyer was captured and held at the nearby Cultybraggan POW camp where he formed friendships with many local families.
He became known by some as "Uncle Heinz" and on one occasion was smuggled out of the compound, dressed as a schoolboy, for a night at the cinema.
Steinmeyer, who insisted he was never interested in Hitler's politics and was not aware of concentration camps, died in 2013 and bequeathed all of his money — £386,000 — to the Comrie community.
Now the Heinrich Steinmeyer Legacy Fund, a committee set up to distribute the cash, has revealed how it is helping local groups and organisations.
More than 500 residents took part in a vote to decide where the money should be spent.
The group said £80,000 will go towards a £200,000 project to redevelop St Kessog's Square. Comrie Parish Church wants to make it into a welcoming space at the heart of the village, with a sensory garden and sheltered meeting spaces.
Church minister Graham McWilliams said: "We were greatly heartened when the villagers responded so positively to a suggestion that the Steinmeyer Legacy should be used to support the development of the square."
A further £56,395 will go towards upgrading Comrie SWI Rural Hall. Part of a £230,000 project, Steinmeyer's money will be used to make the building more accessible with a ramp, wider doorways, audio loop system and improved toilets and other facilities.
Joyce Carnegie, who chairs the Comrie SWI Rural Hall Trustees, said: "The hall improvements will deliver an environmentally friendly and sustainable place that is compliant with disability requirements, accessible for all abilities and future proofed with the technology that the younger and older generations expect in a community space today."
A grant of £50,000 will go towards a replacement vehicle for Comrie Community Bus, a project which was supported by 60% of voters.
Comrie First Response will use its £20,000 award to help buy new vehicles and equipment. Team leader Alan Moffat said the service is in need of a "robust and reliable" 4×4 car.
Other successful groups include the Comrie and District Men's Shed which will get £25,000 to create a workshop at the old POW camp, and Comrie Community Centre which will use £7,200 for new sound and induction loop equipment at the White Church venue.
Another £5,000 will go to the Comrie Silver Circle and £1,074 for the Comrie Cinema Club.
With nine grants agreed, the committee is working on a 10th project aimed at providing better advice and information for the town's older community.
Voters also wanted some of the money to be saved. A follow-up meeting of the legacy committee will be held before the end of the year.
A spokesman said: "Comrie is now benefiting from the thanks of POW Henrich Steinmeyer for the way he was treated here."
In a 2010 interview, Steinmeyer was asked why he wanted to support the people of Comrie.
He said: "The Scots saved my life three times. The Scottish people showed me mercy."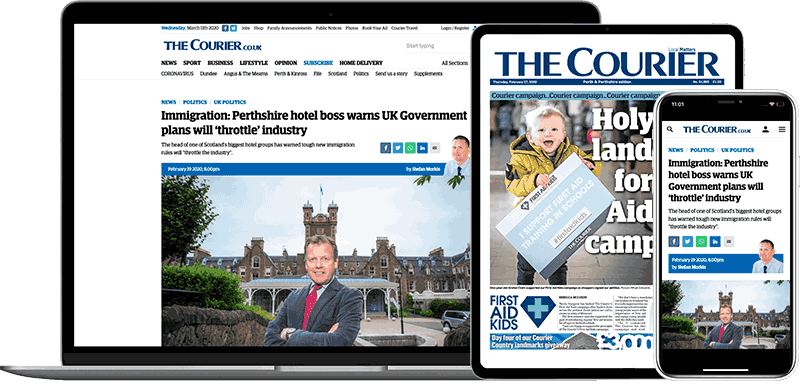 Help support quality local journalism … become a digital subscriber to The Courier
For as little as £5.99 a month you can access all of our content, including Premium articles.
Subscribe