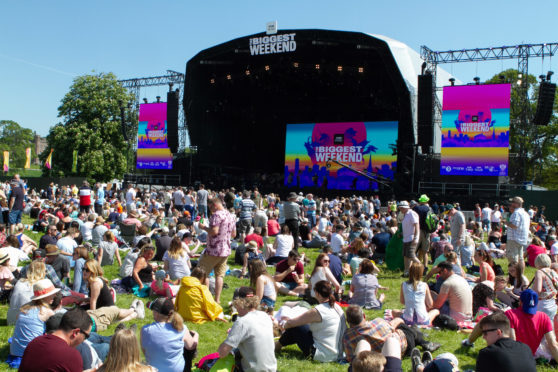 The BBC's Biggest Weekend festival in Perth cost taxpayers more than £140,000, it has emerged.
The Scone Palace extravaganza, which starred Noel Gallagher, Simple Minds and Nigel Kennedy, used up more than half of Perth and Kinross Council's events budget.
However, a new study revealed that the two-day event in May helped pump about £3 million into the local economy.
Despite initial concerns about an intensive traffic management plan, the event – which broadcast on national TV and radio – was universally hailed as a massive boost for the Fair City.
But the amount spent by the local authority has been questioned, particularly after it emerged a sister festival in Swansea – held by the BBC on the same weekend and featuring Taylor Swift and Ed Sheeran – cost its council just £80,000.
A Freedom of Information response has confirmed the event cost Perth and Kinross Council £140,729.61.
All costs came from the authority's £250,000 events budget, which was set aside in 2016.
Council leader Murray Lyle said: "It is extremely important that we do not underestimate the significance of Perth and Kinross being chosen to represent Scotland in the BBC's biggest live music event of 2018.
"The area benefited from not only the weekend itself – with over 20,000 music fans enjoying the grounds of Scone Palace in perfect weather – but from the extensive coverage on radio, television and social media in the months and weeks before and after the event."
He added: "While the acts on the main stage were the stars of the show, the contribution played by council staff was essential to making sure this event happened.
"This was a different partnership for us than the usual advisory and regulatory role we take in events, but this was a unique event with a publicly-funded body, and it required a unique approach.
"Our everyday skills in litter management, road management and parking services, and event support, as well as our normal regulatory functions, were key to this working, and taking on the costs of this providing this was a relatively small investment in comparison to the benefits it brought."
An economic assessment carried out on the council's behalf showed the event brought a net additional economic impact for the area of £3 million.
Mr Lyle said: "It also brought 8,000 people in to Perth and Kinross from outside the area, visitors who had a fantastic time in a fabulous location, and now have every reason to want to return time and time again.
"Importantly, we proved once again that Perth and Kinross is perfect for major events. We have the experience, the venues and the will to make them happen where they will bring real value to the area.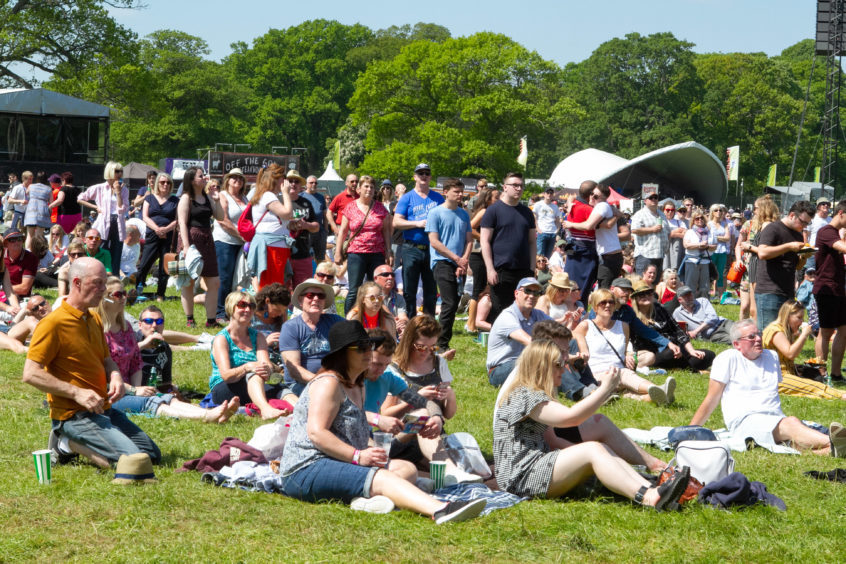 "That is why this council continues to be committed to attracting more high profile events which place Perth and Kinross on a global stage and demonstrate why this is a fantastic place to live, work and invest in."
Local SNP MSP Pete Wishart, who had raised concerns about the cost of parking at the event, said: "Whilst the BBC Biggest Weekend was a great success and really highlighted Perth as music destination, it is slightly alarming to see the high costs allocated by the local authority to one single event."
He said: "Given the vast difference between what was spent on hosting the event in Perth and Swansea, it is quite right that Perth and Kinross taxpayers will want to know that money is being spent efficiently."