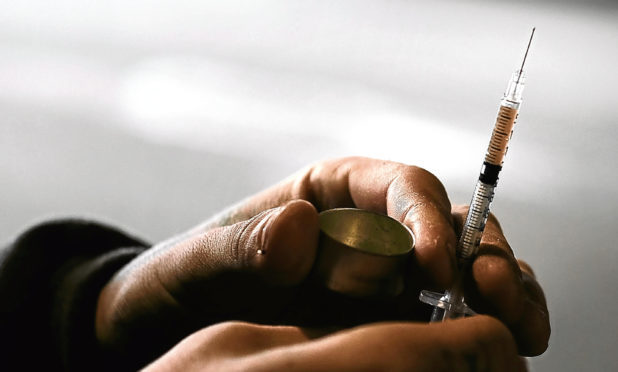 Tayside's new police commander has made reducing drugs deaths his top priority.
However, Chief Superintendent Andrew Todd has warned authorities it is impossible to "arrest your way out of that problem".
Dundee has been labelled Europe's drugs death capital, with the number of narcotic-related fatalities increasing from 38 to 57 last year.
Mr Todd said: "For us, the number one stand out issue just now is drugs deaths. It causes a tremendous amount of harm to the community, a tremendous amount of harm to family and friends when we have got a drugs death within our community, be that Dundee, Angus or Perth and Kinross areas. They happen all over. We have too many."
The Dundee Drugs Commission has been set up to try to tackle the problem and Mr Todd said the force was focused on aiding the multi-agency response.
He said: "It is definitely for the local authority, education, health, the police to contribute our own skill sets to that problem.
"Enforcement is part of that, absolutely. I'm not saying that it's not but you can't arrest your way out of that problem. You need to look at it more holistically but enforcement is a key priority."
Police stations could close but officers will stay local, Tayside's new commander promises
The commission has held four meetings so far. Members complained after Dr Drew Walker, who served as the chairman of Dundee Alcohol and Drug Partnership while the problem persisted, quit his post before giving evidence.
Mr Todd said: "It [the commission] has to be more than a meeting. It has to deliver the outcomes that help mitigate the risk and the use of drugs within our communities.
"Without meaning to speak on behalf of other partners, I think we're all focused on that one agenda."
A number of high-value drugs seizures have taken place across Tayside recently, including £11,000 of cannabis in Brechin and £3,000 worth of cocaine in Arbroath at the weekend. Mr Todd said the force was "not exclusively focused" on dealers and vowed to crack down on those caught in possession of illegal drugs.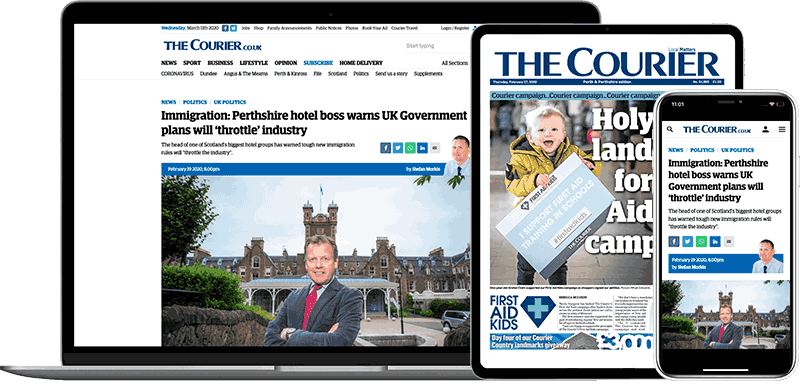 Help support quality local journalism … become a digital subscriber to The Courier
For as little as £5.99 a month you can access all of our content, including Premium articles.
Subscribe