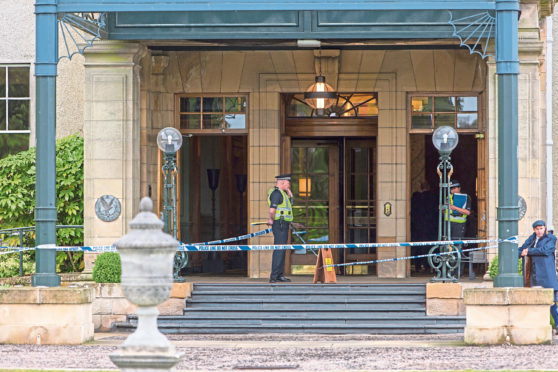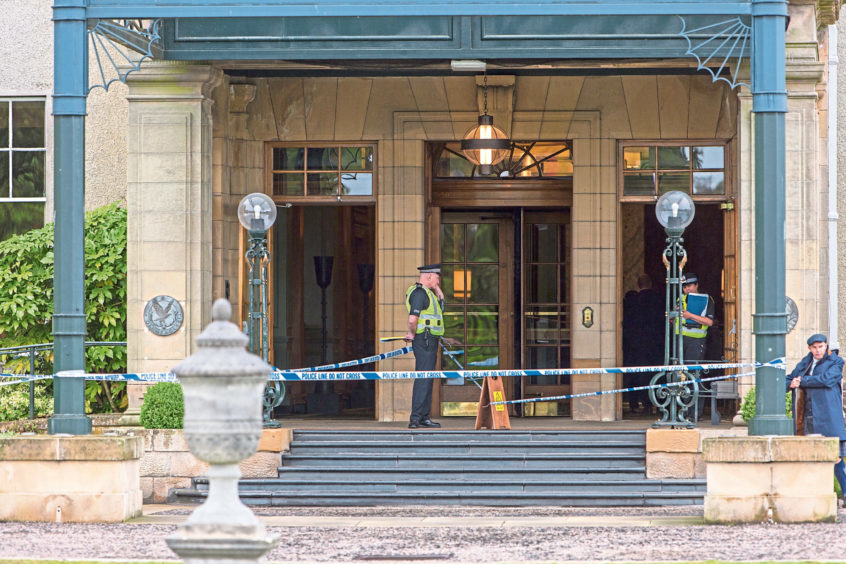 A man who allegedly carried out an armed robbery at Gleneagles Hotel was looking for "something to steal" on an earlier visit to the resort, a court heard.
Richard Fleming,42, told a jury yesterday how he visited the five-star complex in Perthshire on June 12 2017 thinking it was a golf club.
The High Court in Edinburgh heard how three armed robbers stole Rolex watches worth more than £500,000 from the complex on June 27 2017.
But Mr Fleming told defence lawyer Brian McConnachie QC he had nothing to do with the armed robbery and spent the day of the raid buying drugs from dealers in Glasgow. He said that on the same day he visited Gleneagles, he robbed two houses in St Andrews.
When asked by Mr McConnachie what he was doing in Gleneagles on June 12 2017, Fleming said: "I was looking for something to steal. I was looking for locker rooms, lockers."
Fleming, of Dulwich, London, was giving evidence on the ninth day of proceedings against him. At the start of the court day, Mr McConnachie told the court his client was pleading guilty to two charges of breaking into the houses in St Andrews.
Prosecution lawyer Jane Farquharson said the Crown would accept the guilty pleas. Prosecutors then withdrew reset, fraud and assault and attempting to pervert the course of justice charges against Fleming. Mr McConnachie then said Fleming would continue to deny carrying out the armed robbery.
Fleming told the court that on June 12 2017 he and another man left Glasgow and drove towards Perthshire. He said he was looking for opportunities in which he could steal things. He said they then ended up in St Andrews.
He told Mr McConnachie that, on the day of the robbery, he had gone to a property in Glasgow to obtain drugs.
Prosecution lawyer Jane Farquharson showed Fleming and the jury CCTV footage of the accused at the ticket office at Glasgow Central station. The image was captured after the robbery at Gleneagles and Fleming can be seen showing off a watch to people in the queue for tickets.
Fleming pleads not guilty to charges which allege he, and others, threatened Gleneagles employees with a gun, hammers and a machete at the hotel on June 27 last year. He also denies a charge which alleges he stole a quantity of Rolex watches from the Mappin & Webb boutique at the hotel.
The trial, being heard before judge Lady Carmichael, continues on Monday.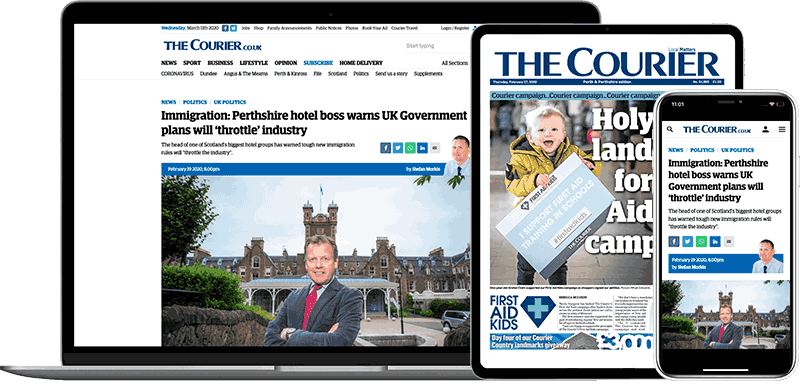 Help support quality local journalism … become a digital subscriber to The Courier
For as little as £5.99 a month you can access all of our content, including Premium articles.
Subscribe