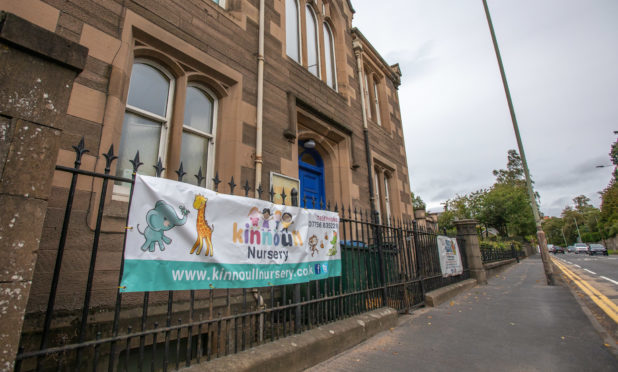 Parents have deserted a Perth nursery after the husband of a committee member was exposed as a paedophile.
The pre-school group, based at Kinnoull Church, has been left with a dramatically reduced roll as it faces an uncertain future.
Families are furious that the actions of Alister Coull, who was caught with a stash of obscene pictures of children, were not revealed by nursery staff for about a year.
The 58-year-old appeared at Perth Sheriff Court in June and was placed on the sex offenders' register and ordered to carry out 135 hours of unpaid work.
Nursery management stressed they were not aware of the crime until it was reported in the local press.
In what chairman Mark Wilson described as a "perfect storm", the nursery had already been given 14 months to leave its base at Kinnoull Parish Church, just weeks before Coull's crime came to light.
His wife Jillian was a member of the nursery committee but according to bosses, she did not make them aware of the impending court case.
Nursery manager Elizabeth Scott said it had been a "heartbreaking" time, but hopes to secure new accommodation by the end of the week.
Mr Wilson said: "Most of the stakeholders involved have realised there have been falling numbers for quite some time.
"I wouldn't want to comment on whether this was down to any one specific point. You could say the nursery has been hit by a perfect storm."
Mr Wilson said: "We are trying to get the amount of kids back up to keep the business running.
"There are plans in place to move to another unit and we hope to hear about that later on in the week."
The court heard Coull was caught with nearly 150 indecent images.
Most were at category C level, with 12 at the second most serious level and one at category A.
It is understood Coull had no involvement with the nursery but parents were upset that they had not been informed.
A Church of Scotland spokesman said: "Kinnoull Nursery is an independent, privately run enterprise that has been renting space in the hall of Kinnoull Parish Church for some years.
"The nursery, which is regulated by the Care Inspectorate, was informed by the church in May this year that due to agreements the church had with other groups also using the hall, it had taken the decision to serve 14 months' notice to the nursery to find alternative accommodation that would be better suited to its operational needs."
He added: "The lengthy notice period reflects the fact that Kinnoull Parish Church sincerely does not wish to cause Kinnoull Nursery any unnecessary disruption and wishes it all the best for the future."