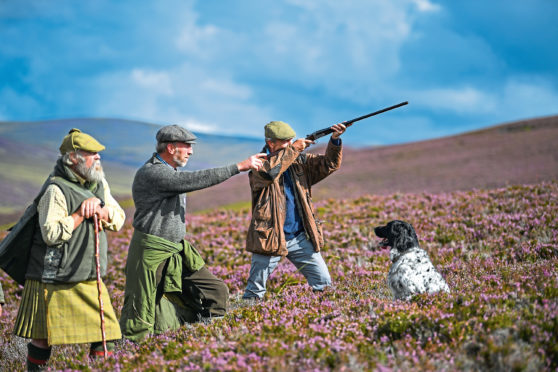 Tayside tourism has suffered a massive summer blow with a slump in the grouse shooting season.
Hotel owners across Tayside have been affected by a massive drop in bookings, according to a conservation group.
The Gift of Grouse has claimed approximately 70% of grouse shooting days across Scotland have been cancelled this season due to extreme weather conditions.
The group, which promotes the benefits of grouse moors in Scotland, said the huge drop in numbers has caused hotel visitor numbers across the area to drop.
In a good year, approximately 970,000 bed-nights per year are purchased by tourists, both domestic and international, keen to enjoy Scotland's country sports, generating £155m annually for the Scottish economy.
The harsh winter was followed by a prolonged dry spell, both of which have hit numbers.
Neil and Lesley McGown, owners of East Haugh House Hotel in Pitlochry, said: "The grouse season is hugely important to our business.
"We benefit from both accommodation bookings as well as diners in the restaurant with parties from the UK and worldwide coming to shoot grouse.
"When there's a good season there's a noticeable rise in turnover, so benefiting the wider community in highland Perthshire."
Dilys Robertson, owner of the Airlie Arms Hotel in Angus, said: "We are the gateway to the glens here in Kirriemuir and the whole town benefits when there is a good grouse season.
"Equally, a poor season also affects the entire region. In a good year we have lots of foreign visitors staying, especially people from Ireland, but they come from all over to shoot grouse.
"We benefit from accommodation sales, drink sales in the bar and bookings in our restaurant.
"Most parties come for five or six days and it really benefits the local economy."
The grouse shooting season runs in Scotland from August to December.
According to The Gift of Grouse, the huge tourism event generates around £155 million annually for the national economy.
Andrew Grainger, co-ordinator for the Scottish Country Sports Tourism Group, said: "The impact of a poor season is very significant, with little or no work provided to part-time staff such as beaters, catering staff and pickers-up, and the knock-on effect on associated rural businesses such as pubs, restaurants, shops and hotels, is also very damaging.
"Research by SRUC in 2014 found that 9,400 man-days of work were created by the grouse season in the Angus Glens and Monadhliath alone.
"Separately, the Lammermuirs Moorland Group reports that on average, five grouse estates in the region create 550 man-days of employment in a normal season.
"These employment patterns are replicated across Scotland. When casual employment falls, the spend in local businesses falls as everyone has to tighten their belts."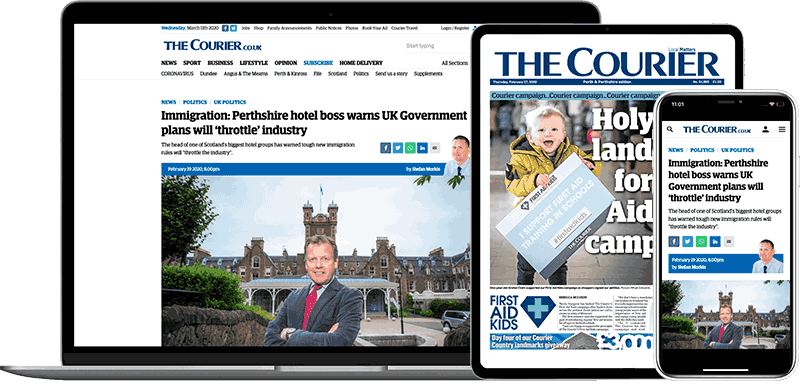 Help support quality local journalism … become a digital subscriber to The Courier
For as little as £5.99 a month you can access all of our content, including Premium articles.
Subscribe