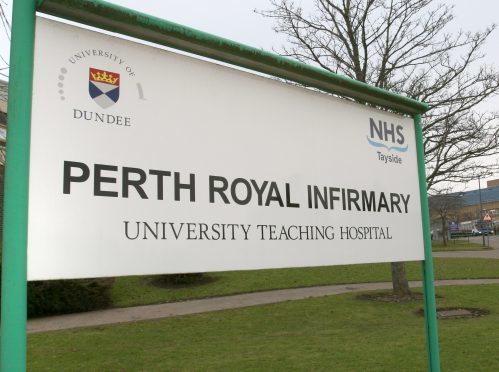 Urgent talks will be held to stop a private parking firm from preying on patients and relatives at Perth Royal Infirmary.
NHS Tayside bosses are arranging a meeting with the notorious Smart Parking, which operates at the hospital site.
It comes as the company has been accused of penalising staff, patients and visitors for parking in the wrong areas, while offering "vague" signs in a bid to catch out unsuspecting motorists.
The health board confirmed it would discuss issues with the firm, following a series of complaints made to Perth and North Perthshire MP Pete Wishart, who raised his concerns with NHS Tayside.
He said: "I have received a number of complaints from senior medical staff, patients and visitors about the regime currently in operation which seems almost designed to make life as miserable as possible for the whole hospital community.
"'It is bad enough that visitors have the worry of a sick relative or friend without having to worry about parking in the correct area and coming out to face a hefty fine."
The regime means visitors are banned from using two large car parks at the back of the hospital and can only use designated bays. Outpatients are given vouchers for parking but many say they have been fined regardless.
Smart Parking has also been the subject of hundreds of complaints about its operation of Kinnoull Street facility in Perth city centre.
Mr Wishart added: "The people of Perth need no introduction to the notorious Smart Parking, the company responsible for the chaotic parking arrangements at Kinnoull Street, where fines are almost distributed like confetti, and now they seem to be working their reverse magic at PRI.
"The pattern seems pretty much the same as other Smart Parking operations – get as many tickets on as many vehicles as possible ensuring that the signage is sufficiently vague."
An NHS Tayside spokeswoman confirmed a meeting will be arranged.
"We are aware that there are car parking challenges on the PRI site," she said.
"We are working closely with SMART Parking and are arranging an urgent meeting to address the issues to parking for patients, visitors and staff."
A spokesman for Smart Parking said on Wednesday: "We have managed the car park at the Perth Royal Infirmary (PRI) for a number of years, and were first brought in to do this to ensure genuine patients can always find places to park."
He said: "The PRI car park is not ANPR and instead we employ a full-time attendant who manually checks cars entering and exiting, and if they correctly pay and display.
"Penalty charge notices are issued to those motorists who overstay without paying, or who do not display the correct pass or permit."
The spokesman said Smart Parking was not aware of the issued until the firm was contacted by The Courier.
"It is disappointing that Mr Wishart didn't  contact us as we would have been happy to investigate his claims," he said.