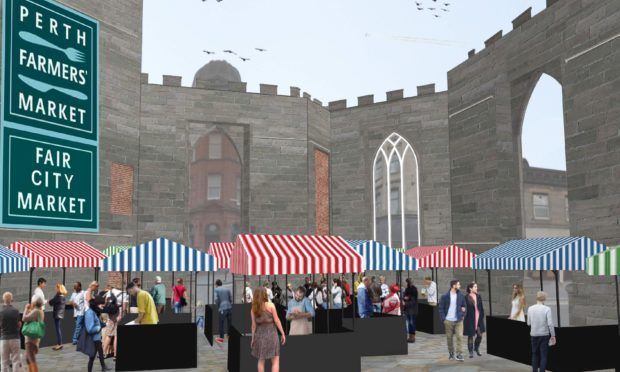 Perth traders fear an extensive 60-week operation to transform St Paul's Church could scare off customers and cripple businesses.
Perth and Kinross Council has announced work will finally get under way at the city centre landmark next month.
A section of the Old High Street will be closed to traffic during construction.
The local authority is spending £2 million converting the 19th century Gothic church into a walled public space for markets, shows and exhibitions.
Local authority boss Murray Lyle said the scheme will "shine a light" on the area and help make it a magnet for tourists and investors.
But businesses around the site say trade has already been hit by preliminary work, which saw the site fenced off in early 2017.
Peter Caban, whose Bandwagon music store is behind the church, said: "We've already been badly affected and it's only going to get worse over these 60 weeks.
"We get no passing trade these days. Cars can't get access and, with all the fencing and scaffolding, it looks like the square is completely closed.
"I've been here 36 years and there used to be a lot of good little shops around here. Most of them are long gone.
"Things could change for the better once work on the church is finished but by then it could be too late for a lot of us."
David Gill, owner of Perth City Kilts said: "60 weeks seems like a long time for the road to be closed off.
"This is a main thoroughfare and closing part of it for so long could have a real impact on businesses."
---
>> Keep up to date with the latest news with The Courier newsletter
---
Jenny Christie of the Fun Junction toy shop said: "We had concerns when the street was first closed off in 2017, but it hasn't been too bad for us.
"There used to be a bus stop outside our store which was good for us, but since the street re-opened it never came back.
"As long as they manage to keep pedestrian access, hopefully we won't see too much of a difference."
Mr Lyle said: "St Paul's is a prominent feature of the Perth skyline, and I know it was a source of sadness and frustration for residents, visitors and businesses, when it lay empty for decades and latterly fell into a state of disrepair.
"When the council took the unusual step of deciding to purchase the building in January 2017, it provided an opportunity to not only save St Paul's, but also to help make a real feature of this part of Perth city."
He added: "The Old High Street, South Methven Street and St Paul's Square support a range of independent businesses and, with the development of Mill Quarter at Thimblerow as a new retail and leisure site, we had an opportunity to make St Paul's an asset for the area.
"This investment by the council will shine a light on this part of the city centre, making it more attractive to investors and tourists, and creating a unique public space which will complement to the new cultural and events spaces in Mill Street, Perth Theatre, and the transformed Perth City Hall."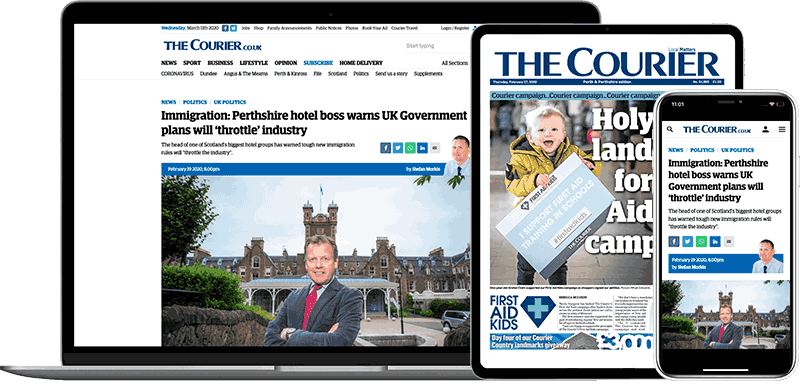 Help support quality local journalism … become a digital subscriber to The Courier
For as little as £5.99 a month you can access all of our content, including Premium articles.
Subscribe