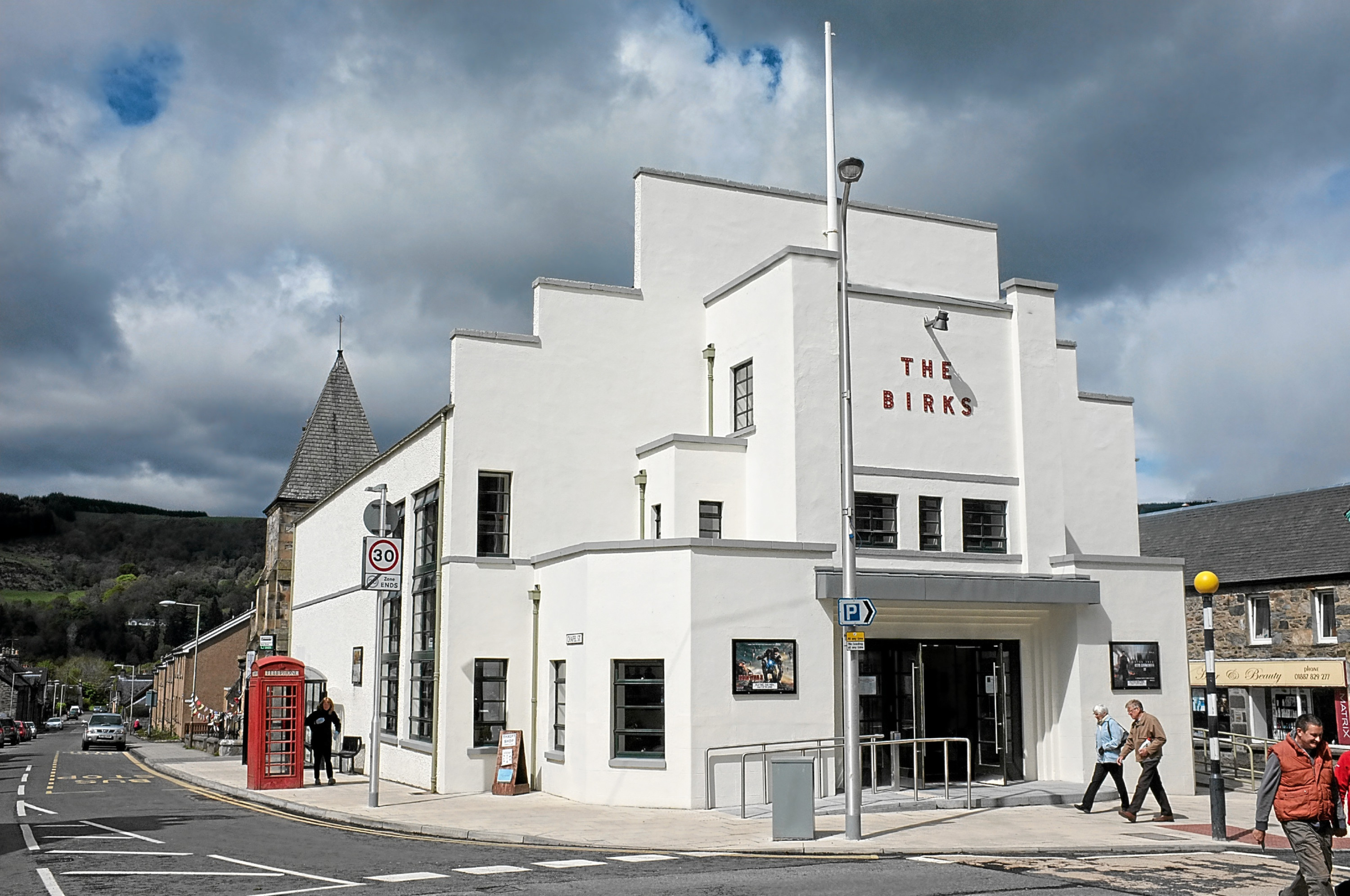 The hosts of BBC radio's flagship film show have been left puzzled by the "weird" behaviour of a Perthshire cinema goer.
A dedicated listener to the Five Live programme, presented by Simon Mayo and critic Mark Kermode, wrote in with a report about her recent visit to the Birks Cinema in Aberfeldy.
Asking for forgiveness from fellow cinema-goers, she said her husband caused confusion when he accidentally switched on the auditorium's lights during a showing of Blackkklansman.
It was described as the "ultimate violation" of the film review programme's strict cinema code of conduct, a 10-point guide to behaviour during screenings ("no shoe removal, no rustling" et cetera).
Mayo and Kermode were left even more confused by the husband's decision to, not just tell his wife he was going to toilet, but to tell her exactly what he intended to do when he got there.
Listener Aisla wrote: "My husband and I went to see the superb Blackkklansman at the lovely Birks cinema in Aberfeldy. It was a heart-stoppingly brilliant film which everyone must see immediately.
"However, I feel the need to repent for something which occurred during said screening. Around 20 minutes into the film, my husband turned to me and whispered: "I need a poo" before exiting the screen quietly."
She said: "Several minutes later, and much to the surprise of everyone in attendance, the auditorium lights came on. Was there an emergency, I wondered. Has someone fallen ill?
"After a few confusing seconds, darkness was thankfully restored, at which point husband returned to his seat, seemingly unaware of the unexpected interlude.
"'You didn't just turn the lights on did you?' I said, jokingly.  He looked at me aghast. 'Yes', he said. 'I'll tell you later'.
"I could barely believe my ears. My beloved had committed the ultimate code violation. He had switched on the lights during an active screening."
She said that her husband had intended to switch off the lights in the foyer, so that the screening wasn't illuminated when he walked back in, but had pressed the wrong switch.
After reading the letter, Mayo pondered: "Fancy turning off the lights in the foyer just as you open the doors to minimise the light intrusion.
"Also, if you need to go to the loo, just go, you don't need to explain."
Kermode said the whole incident sounded "weird" adding: "I have to say, generally, don't touch the lights. Just go through the door quickly, with the least amount of fuss."
Cinema manager Simon Lewis said: "We love hearing stories about the Birks Cinema audiences' commitment to enjoying cinema uninterrupted and with consideration for fellow film fans.
"We're sorry the audience at this screening of Blackkklansman got a short surprise illumination and hope this didn't put anyone off a terrific film."
He added: "We understand this could be an easy mistake to make which was made with the best of intentions. Our wonderful volunteer ushers use these lights so the auditorium can be tidied up between shows.
"Our cinemagoers' Code of Conduct outside the auditorium attracts a lot of interest, raises the odd smile and is a lovely reminder of the sanctity of the cinema experience to ensure enjoyment for all."
"Keeping The Birks Cinema as a venue providing the best film viewing experience is very important to us and I'm sure everyone sees the funny side of this story and thank Ailsa for her kind words about the cinema."