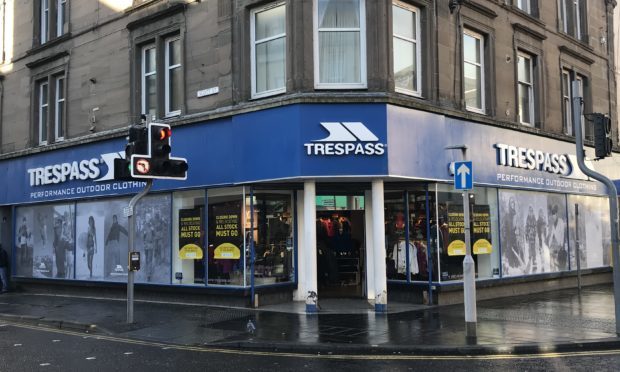 A chip shop boss whose takeaways have proved a hit with celebrities including Justin Bieber and Nigela Lawson has set his sights on Perth.
Simone Varese, head of the Blue Lagoon chain, has secured planning permission to transform the city's Trespass store into a 60-seat restaurant.
He said the £750,000 conversion will get under way in the new year, with hopes of a spring time opening.
Trespass, which will relocate to a new site, will close its High Street outlet at the end of November.
The new restaurant will be the most northerly branch of Blue Lagoon, which has outlets across Glasgow.
When he stayed at Kinross in 2016, Canadian pop icon Justin Bieber popped in to one of the central belt shops to sample a haggis supper.
Mr Varese said: "We've been planning a move to Perth for some time now.
"Our Stirling branch opened about 18 months ago and that has been very successful, so this seemed like the next natural step for us.
"We have an agreement with Trespass to take over the building once it becomes vacant at the end of the year."
He said: "We know there is a gap in the market for fish and chips in the city centre, so we wanted to seize that opportunity. We hope it will be a big hit with the people of Perth."
The restaurant will be part of the city centre conservation zone.
Perth and Kinross Council granted permission for alterations, including the installation of a flue, despite one objector raising concerns about possible smell, noise and litter issues.
In his report, planning officer John Russell said: "I acknowledge that restaurant and takeaway uses can give rise to increased pedestrian and vehicle activity, with the potential that noise and disturbance could occur.
"However, conditional control will restrict hours of operation, so as to ensure that such affects so as to ensure that such affects would not manifest during unsocial hours in the early morning or late at night.
"Nor do I consider that an inevitable consequence of the proposed use that customers would engage in anti social behaviour."
He added: "The economic impact of the proposal is likely to be limited to the construction phase, but there will be benefit to the city centre vitality and viability."
Trespass did not respond to requests for comment. Signs in the window state the last day of trading is November 30.