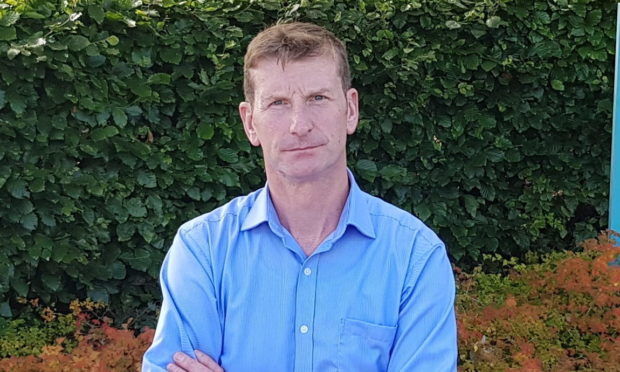 A Perth councillor is calling on the local authority to take action after claiming there is a "crisis" in one of the city's most deprived areas.
Dave Doogan, a SNP representative for the Perth City North ward, feels the situation has now reached a "drastic" stage due to a lack of community space for local clubs at the Letham Centre, Fairfield Neighbourhood Centre and Tulloch Community Centre.
He says the council contributed to the problem by slashing financial backing for the Letham Centre from £2.8 million to £1.25 million at its budget meeting in June.
Mr Doogan claims this funding was "diverted" to the £50 million redevelopment of Perth High School.
The councillor says it has left community groups in Letham facing longer disruption. And, with the discovery that Fairfield Neighbourhood Centre has been condemned due to its poor condition, Mr Doogan says the situation has reached a "crisis" point.
Mr Doogan wants the local authority to provide solutions and has slammed the decision to cut financial support for the Letham Centre.
He said: "This transfer of £2 million from Letham into one of the least deprived areas of Perth is a textbook Tory cash-grab. The High School rebuild was a red herring, as the SNP's June budget suggestion would have funded the £50 million redevelopment and also protected the Letham Centre's funding."
He added: "The situation in Perth City North was bad following the decision to cut funding for the Letham Hub but it's got a lot worse with the announcement that Fairfield Neighbourhood Centre will have to close its doors this week.
"And there are enduring booking and capacity problems with the Tulloch Community Centre."
He continued: "I know council officers are aware of the situation in the Perth City North ward but I feel answers are urgently needed. The council has helped relocate groups but these people need re-homed not just relocated.
"This is an area of multiple deprivation so this represents a drastic situation and we need answers from the council on how they can protect and invest in community capacity."
A council spokesman said there are "clear plans" in place to support local community groups.
"The council has committed £1 million to redevelop the Letham Centre and is supporting local group Letham 4 All to apply for a further £1.7 m funding from Scottish Government," he said.
"In the interim, three community groups are being supported by the council to move their activities back into the Letham Centre and other groups have been given temporary accommodation.
"Letting charges for all groups have been waived whilst a long-term plan for the Letham Centre is worked out."
He added: "Fairfield Neighbourhood Centre has structural problems requiring it to be closed as public safety is paramount.
"And the council is aware of high demand for space at Tulloch Community Centre, which is operated by Live Active Leisure (LAL), and is working with them to resolve any issues with room bookings."