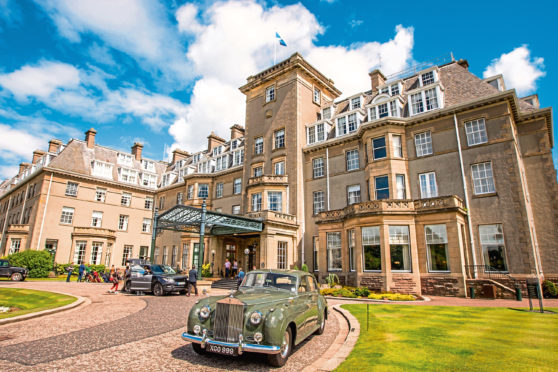 The head of food and drink at Gleneagles Hotel has been ordered by a court to carry out community service after he crashed his car through a garden fence while nearly four times above the drink driving limit.
Willie Jones, who co-founded a national apprenticeship scheme aimed at "raising standards across Scotland's hospitality sector", crashed his Audi in the centre of his home town of Auchterarder in the early hours of August 3.
The 40-year-old was told to complete 120 hours of unpaid work as part of a community payback ordered handed by Perth Sheriff Court. He was also banned from the road for 22 months.
Gleneagles has refused to comment on the case and will not say whether Jones has been allowed to keep his job as the hotel's food and beverage services manager.
Jones declined to comment when approached at his home in Sycamore Avenue.
The crash happened in the early hours of August 3, in the town's Orchil Road.
Jones careered off the street, mounted a pavement and smashed through a fence. The vehicle came to rest in a garden, near the junction with Western Road.
Afterwards, police took a breathalyser reading of 82 microgrammes per 100 mililitres of breathe. The legal limit is 22 microgrammes.
Neighbours described a "huge commotion in the middle of the night". One said: "There was a huge bang and the noise of the engine revving.
"A few folk came outside to see if he was alright. He was in a real state."
Four years ago, Jones was made chairman of the Scottish Apprenticeship in Hospitality scheme, an industry-led partnership between Diageo – then-owners of the Gleneagles – and other leading hotels including Cameron House, the Blythswood, the Bonham and the Apex chain.
There are now 14 hotels in Scotland that deliver the programme. The two-year course, with the option of a specialised third year, is described as a world-class, industry-led hospitality programme that is aimed at 17 to 24-year-olds. It allows young people to work on real projects with experienced colleagues, and to reflect on and develop their work through practice.
The scheme was launched by then tourism minister Fergus Ewing MSP during the Ryder Cup at Gleneagles.
Speaking at the launch, Jones said: "The apprenticeship is unique as it's the first time in Scotland such a prestigious list of organisations have come together to offer a five-star experience that will contribute massively to Scotland's hospitality offering."
A source at the hotel said: "It's very sad what has happened. Young people really looked up to Mr Jones."
Diageo has declined to comment on the case.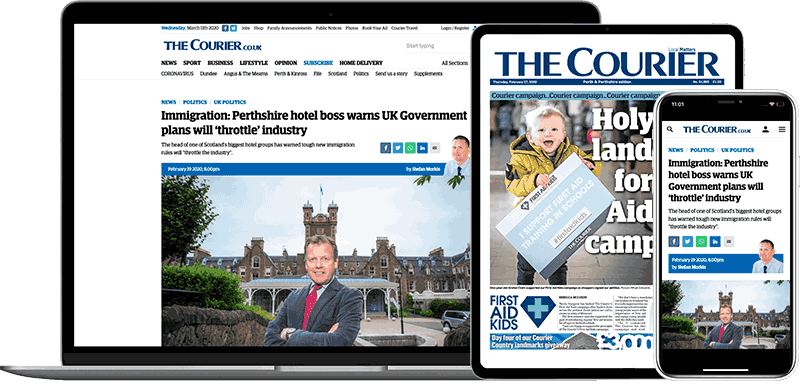 Help support quality local journalism … become a digital subscriber to The Courier
For as little as £5.99 a month you can access all of our content, including Premium articles.
Subscribe