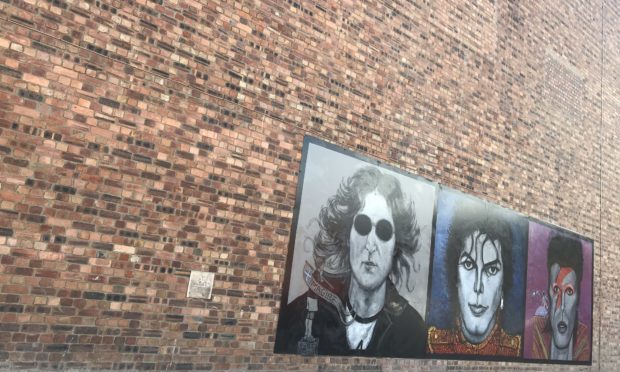 Street artists from all over the world are vying for the chance to create an enormous mural in Perth city centre.
A contest was launched earlier this summer by Culture Perth and Kinross (CPK), offering designers the chance to put forward ideas for a £30,000 artwork on Mill Street.
The project has been described as a potential "game changer" for the city which could help it attract international attention and reinvigorate its flagging night-time economy.
The deadline for submissions has now passed and all entries will be considered by a panel of experts.
A CPK spokesman confirmed that 18 full submissions had been received "from critically acclaimed and up and coming artists throughout the world, including the UK, America, Russia, Australia and Europe."
He said: "Over the next few weeks a panel will review the submissions and create a shortlist for artists interviews."
The work is planned for the same city centre wall that local artist Ian Cuthbert Imrie has decorated with unauthorised paintings of dead rock stars.
He said he is willing to discuss relocating his paintings, but has also submitted his own idea for a mural: a huge painting of a silverback gorilla.
CPK bosses, who are leading the project with partners Perth and Kinross Council, believe the artwork — which could change using advanced lighting technology — would be the first of its kind in Scotland.
Chief executive Helen Smout said the project was inspired by photo-realistic murals by Glasgow artist Rogue-One, and projected videos of wildlife in LA by Lauren Strohacker and Kendra Sollars.
"What we want is something original, something you won't find anywhere else," she said.
According to the brief "the proposals can be wide ranging, however should reflect the city context, heritage and contemporary culture."
It states: "The artist will deliver a mural or imagery which provides a stunning day time attraction which can be enhanced or changed in the evening with the use of lighting, be that through the likes of Graffmapping, LED panels, light tubes, UV Light, or any other forms of lumiere, however this must not simply be a case of 'floodlighting' a mural."
The project is being funded as part of the £12 million City of Light project.
A shortlist of around five proposals will be drawn up by the middle of October. Artists will then be interviewed before a winner is announced.
If all goes to plan, the work could be in place by March next year.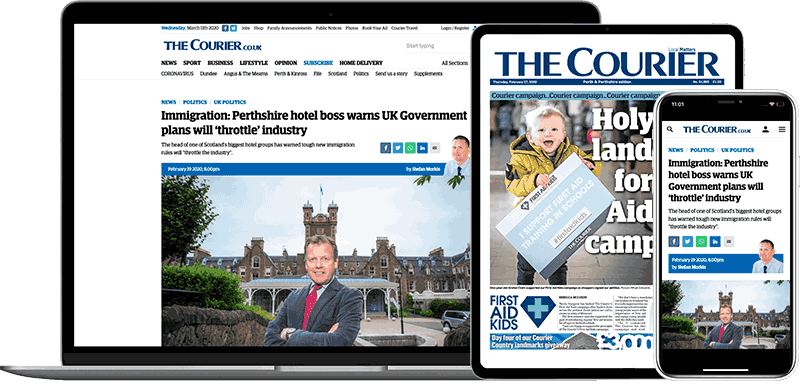 Help support quality local journalism … become a digital subscriber to The Courier
For as little as £5.99 a month you can access all of our content, including Premium articles.
Subscribe