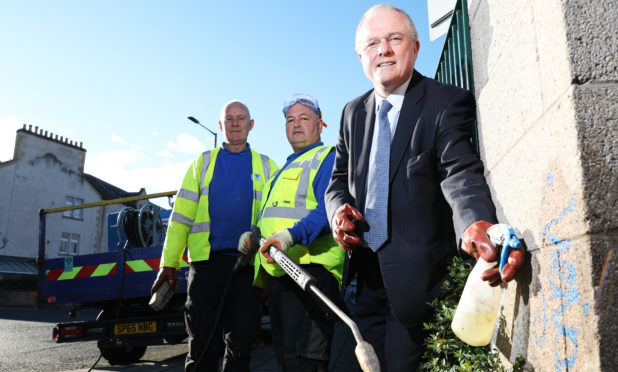 A new campaign has been launched by Perth and Kinross Council to help banish graffiti from the streets.
A machine nicknamed the grimebuster rolled into Perth last week to bring an end to graffiti defacing the city.
The high pressure washer was purchased by the council earlier this year and has been described as an improvement on previous graffiti cleaners.
It is part of an initiative launched by the Perth and Kinross Community Safety Partnership to clean graffiti more quickly than before.
The campaign includes a hotline number that members of the public can call if they see graffiti in the city.
With the help of council workers, Police Scotland youth volunteers and people on community pay back, the group says they can now clean up reported mess in one day.
Liberal Democrat councillor and chair of the partnership, Peter Barrett, said: "I want to make Perth look like a better, cleaner and safer place to live.
"This new machine makes a real difference on how Perth looks. It's an improvement on previous models and is more reliable.
"In conjunction with the community service unpaid team we will respond really quickly to remove graffiti and tags in the city centre.
"Within a period of days we are able to take these things defacing the city centre off and make people feel safer.
---
>> Keep up to date with the latest news with The Courier newsletter
---
"It makes a real difference to show that we care for Perth city centre and how it looks."
Since the community safety partnership launched more than two years ago, around 370 pieces of graffiti have been cleaned across Perth.
Partnership leaders said it could previously take up to six months before reported graffiti was dealt with.
Mr Barrett added: "With the advent of the unpaid work team we are able to respond to graffiti in a matter of days.
"That is why we have brought in the graffiti hotline and know that something is going to be done about it and fast.
"The Police Scotland youth volunteers have been doing street audits and have identified where there is graffiti.
"They are also trained in using solvents and scrubbing materials so they can not only identify the graffiti but they can remove it at the same time to speed up the response."
Graffiti can be reported to the hotline by phoning 01738 476173.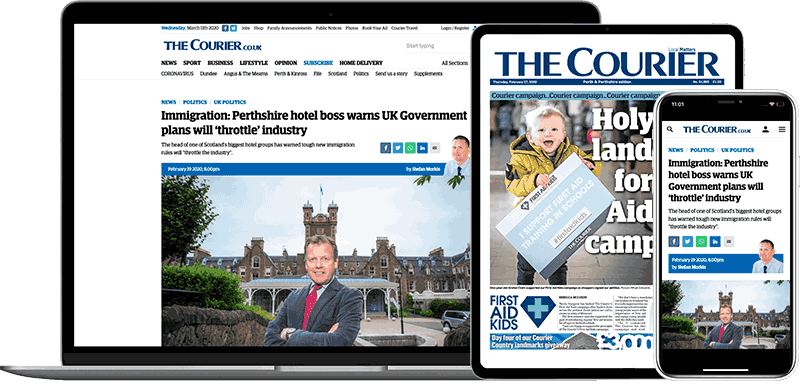 Help support quality local journalism … become a digital subscriber to The Courier
For as little as £5.99 a month you can access all of our content, including Premium articles.
Subscribe