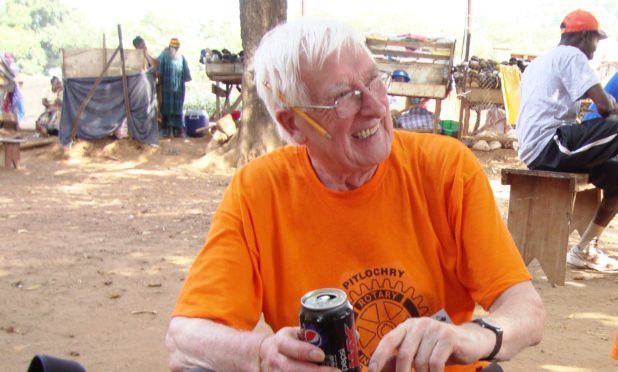 Tributes have been paid to long-serving Perthshire Rotary member Sandy Wilson.
Mr Wilson from Pitlochry died on Friday September 28 at Ninewells Hospital after a short illness.
Mr Wilson and his wife Joan raised three children, Moira, Aileen and Alastair and he was the grandfather to Jenny, Erin, Kensey, Ewan and Isla.
He was the most senior member of Pitlochry Rotary Club and in 2001 he was awarded a Paul Harris Fellowship, the Rotary's highest honour.
He was involved in all aspects of the club's charitable efforts and acted as both president and treasurer during his 40 years serving but was also well known for his voluntary work outwith the Rotary.
Over many years Mr Wilson made more than 20 visits to the town of Aberdeen in Freetown, Sierra Leone, entirely at his own expense, and worked to make the difficult lives of the local people a little more bearable.
In conjunction with the Ann Gloag Trust, he helped to oversee the almost entire reconstruction of the school and the improvement of a fistula clinic which did invaluable work helping women who had been damaged in childbirth.
In 2011 he led a team of seven Rotarians and friends to spend two weeks refurbishing wards and an operating theatre in the local government hospital.
Mr Wilson became a well-known figure there and would cause traffic jams as people rushed to greet him.
A great football fan, during one visit he saw a group of men who had lost limbs during the civil war playing football on the beach. When he heard their ball had burst and they could not afford a replacement, he immediately made his fellow visitors dig deep and provide cash to pay for several new balls.
Unfortunately, the ebola epidemic prevented Mr Wilson and other Rotarians from visiting in recent years, but Iain McEwan of Pitlochry Rotary Club said a "significant donation" to the Sue Hope Foundation, which works to help women in tropical Africa with fistula problems, would be made in his honour.
He added: "Sandy's contributions to the club over more than 40 years were invaluable.
"Sandy will be sadly missed by all his friends and colleagues."
A private cremation will be held, followed by a service to celebrate his life in Pitlochry Church of Scotland on Friday October 19 at 1pm.
The family have asked for no flowers but for mourners to give donations to Vision PK and Children 1st.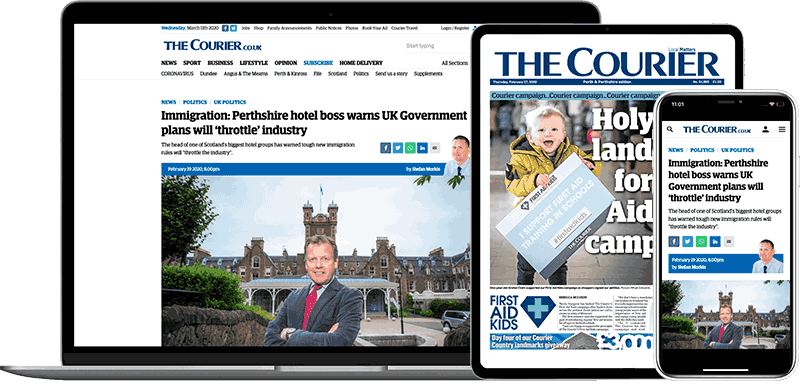 Help support quality local journalism … become a digital subscriber to The Courier
For as little as £5.99 a month you can access all of our content, including Premium articles.
Subscribe