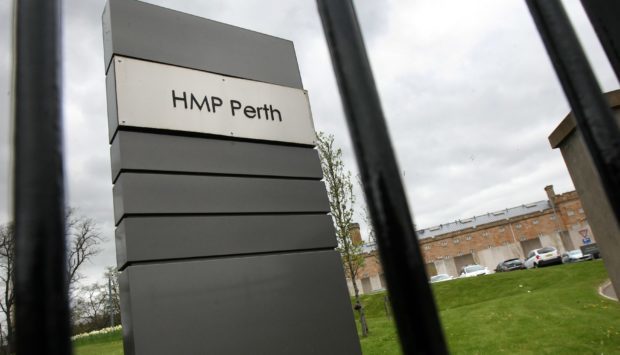 "I want to talk to you about your campaign to save Peterhead prison," the voice on the other end of the phone had a strong Irish accent.
It was a Sunday morning in the office, several years back when I worked for the Press and Journal in Aberdeenshire.
I wasn't quite awake yet. "Sorry, what did you say your name was?" I asked.
"It's William Beggs. And if you ask me they'd be right to shut this place down. The bulldozers can't come soon enough."
Just months earlier, William Beggs had been jailed for one of Scotland's most horrific crimes, the so-called limbs-in-the-loch murder.
And now he was phoning the local newspaper, complaining about conditions behind bars.
Beggs has since raised many grievances about his human rights, including a complaint that staff were opening his letters.
At the time of his phone call, HMP Peterhead was a specialist unit for the country's worst sex offenders, and it had been threatened with closure.
Beggs was unhappy that the jail – which was eventually replaced with the sleek £130 million HMP Grampian – still practised slopping out.
Aw diddums, right?
But what is important to remember is that monsters like Beggs do not reflect the majority of Scottish prisoners.
Our jails are full of remorse-filled men and women, with families, who for some reason or other made some terrible mistakes, and are now paying for them.
If we truly want prisons to work as centres of rehabilitation, then we need to show inmates compassion however difficult that often is.
That's why it is crucial that the prison service and the health authorities act swiftly on the latest review of services at Perth Prison, which gave its healthcare a 'poor' grading.
The report found the time taken to give out medications had a "significantly negative impact" on prison life, such as by delaying prisoners in getting to work or education.
The healthcare team also described having "many challenges in maintaining a consistent and stable workforce."
For prison bosses, every day is a difficult balancing act: punishing criminals while helping and supporting them to re-enter society.
While it's all too easy to adopt a lock-them-up-and-throw-away-the-key mentality, taking away prisoners' human rights, or treating them like lower class citizens, can seriously harm the chances of encouraging them to become contributing members of society once they're free.
And that's not going to help anyone.