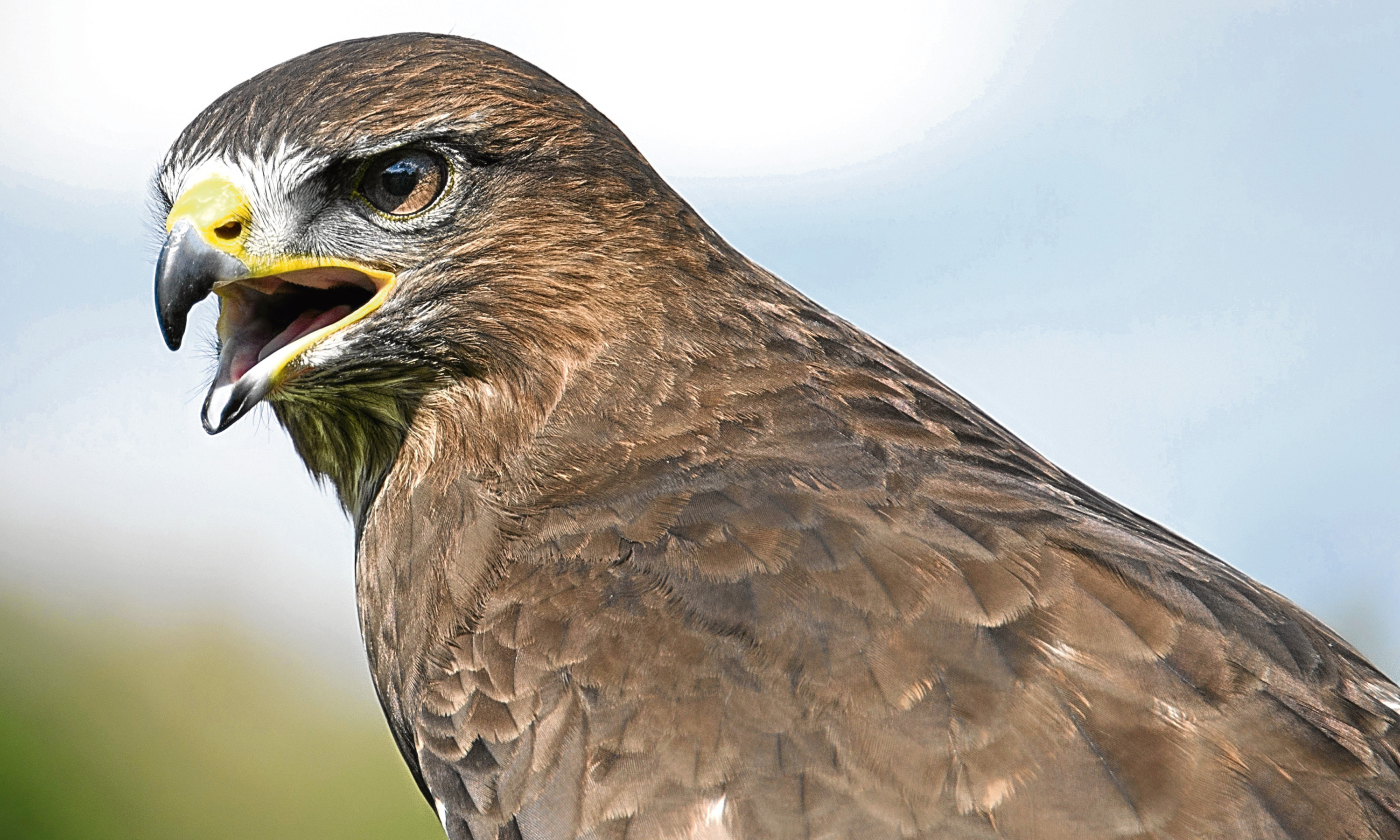 The only bird of prey poisoned in Scotland last year was found in Highland Perthshire, according to official statistics.
The buzzard was found close to the head of Loch Tay newly published maps from the Partnership for Action Against Wildlife Crime (PAW) Scotland show.
It was the only bird recorded as poisoned in 2017 – representing the lowest total in a single year since PAW Scotland began compiling figures in 2004.
Land managers have welcomed the figures as evidence recent work to tackle the illegal poisoning of birds is producing results.
It is thought birds are poisoned to protect stocks on grouse moors during the shooting season.
Environment Secretary, and Perthshire South and Kinross-shire MSP, Roseanna Cunningham said the figures showed there was no room for complacency.
"While I welcome this further reduction in recorded bird of prey crimes, including our lowest ever total for poisoning incidents, reports from early 2018 indicate that this remains a problem in some parts of Scotland.
"It is extremely frustrating that some criminals continue to undermine the good work that has been done by conservationists and land managers in recent years, with much of that work being done through the Partnership Against Wildlife Crime (PAW Scotland).
"We have recently provided additional resources to Police Scotland for the detection and investigation of wildlife crime, and set up a review group to look at grouse moor management, including the potential for licensing this type of business."
David Johnstone, chairman of Scottish Land & Estates, said the figures reflected their members' experience on the ground.
"We are delighted to see the continued fall in raptor crime recorded by the police in 2017, now down to single figures and its lowest point since 2004. This illustrates the positive impact of current regulation and all the work done by PAWS in recent years.  We will continue to work with our partners and to focus on prevention of any further incidents."
Duncan Orr-Ewing, head of species and land management for RSPB Scotland, gave the figures a cautious welcome.
"We must remain vigilant about new techniques being employed by wildlife criminals to target birds of prey in known hotspots, as evidenced by the continuing suspicious disappearance of satellite tagged golden eagles and hen harriers.
"For these grouse moor areas, we believe that a licensing system is required, including firm sanctions to remove licences to operate, where wildlife protection laws are not being respected."