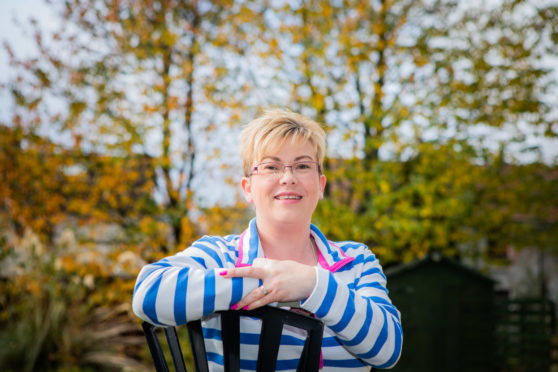 A determined Perthshire mum fighting back to fitness after suffering a devastating stroke at the age of 40 is at the forefront of a campaign for better access for treatment across Scotland.
Debbie Matthew's world changed two years ago when she suffered a stroke at home.
It left her paralysed down the right hand side of her body, unable to walk and struggling to speak.
She spent five days in a high dependency unit and six weeks in a stroke rehabilitation unit at Perth Royal Infirmary where she underwent intense physiotherapy and occupational therapy.
She was initially wheelchair-bound and feels, without the specialist care she received, she would still be unable to walk.
Debbie, 42, of Comrie, has given her backing to a campaign run by leading health charity Chest Heart & Stroke Scotland which warns opportunities are being missed to support people to rebuild their lives following a potentially devastating diagnosis.
The warning comes in its One in Five report which lays bare the reality of what life is like for the estimated one in five people in Scotland living with the effects of chest, heart and stroke conditions.
The charity is calling for the Scottish Government to commit to supporting a package of measures that would deliver a universal and equal 'Right to Rehab' to help people live life to the full.
This would include ending the variation in access to NHS rehabilitation services and joining them up with community groups that make sure the benefits of rehab are continued; investment in allied health professionals to match demand and a commitment all people who need it should have access to a specialist nurse for as long as it takes to reach their recovery goals.
Debbie uses her remarkable recovery story to inspire others struggling with their own health issues and to highlight the importance of regular blood pressure tests.
She said: "I had my stroke when I had just turned 40. It came completely out of the blue, with no warning.
"I used to do a couple of exercise classes a week, I looked after my weight, I was a healthy eater and was not obese or diabetic.
"After the stroke I couldn't move my fingers, arms or toes, go to the bathroom or shower on my own, the whole right hand side of my body was affected.
"It was horrendous."
Although Debbie's speech came back quickly, she needed weeks of therapy to help her get back on her feet.
She said: "The staff at the rehab unit at Perth were absolutely amazing.
"They worked on my motor skills and set up a games room so my son Finlay, who was seven at the time, and my husband Johnny could help.
"If it hadn't been for the rehab unit I would still be in wheelchair. I can't ever thank them enough.
"Nobody should suffer, everybody should get the same treatment."
Jane-Claire Judson, chief executive Chest Heart & Stroke Scotland, said too many people are struggling to cope with the impact of their chest, heart or stroke condition which was "unacceptable" in modern Scotland.
She said: "Opportunities are being missed to support people to live life to the full and current services need to rise to the challenge.
"That's why we are urging the Scottish Government to commit to and invest in establishing a universal 'Right to Rehab' so everyone affected by these conditions can rebuild their lives.
"This report should serve as a call to action to all of us."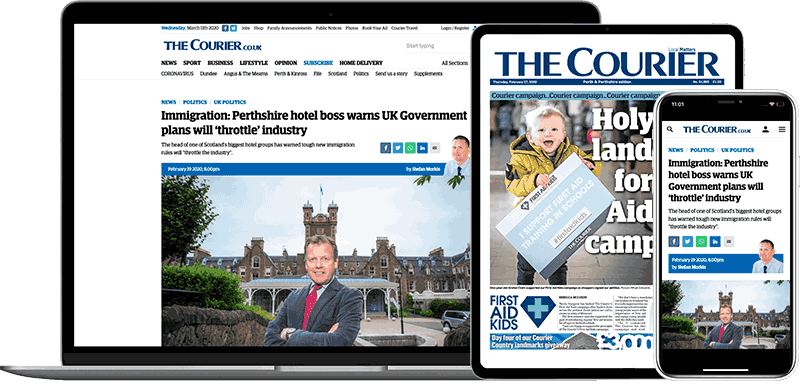 Help support quality local journalism … become a digital subscriber to The Courier
For as little as £5.99 a month you can access all of our content, including Premium articles.
Subscribe