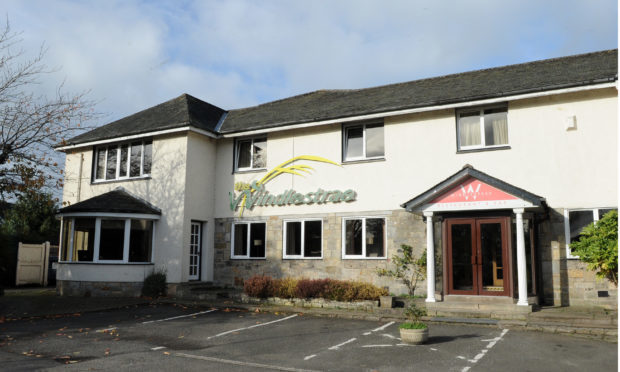 A busy Kinross hotel could be bulldozed to make way for new housing, it has emerged.
Developers are eyeing up the landmark Windlestrae Hotel, part of the Crieff Hydro family.
Retirement homes specialist McCarthy and Stone wants to transform the site into more than 30 new properties.
Representatives of the firm have revealed their proposal to community councillors and a planning application is likely to be lodged in the coming days.
However, it is unclear how much of the new plan has been unveiled to hotel staff.
The move has angered the hotel's former owner Terrance Doyle, who invested millions into the building during the 1980s and '90s.
He is now campaigning to save the site, which he believes is a major asset for the town.
"We had 56 full-time employees," he said. "Our payroll in 1996 was more than £500,000 a year and, together with other local expenditure, we were contributing to the Kinross economy something in the region of £1 million a year.
"There can be no doubt that our many guests – in excess of 20,000 a year – made substantial financial contributions to local stores."
Mr Doyle said more than £2 million was spent developing the hotel in the early 1990s with improved leisure and conference facilities.
"There can be no doubt that Kinross is an ideal location for a successful hotel," he said. "The hotel is still in very good condition and has retained its value."
Windlestrae has around 50 rooms, a restaurant, bar, meeting and event space for up to 120 people, as well as a spa and leisure centre.
McCarthy and Stone won planning consent for a 33-home development on nearby land in 2014.
The original development, on vacant land to the north of the Green Hotel, was widely supported by locals at the time.
Jonathan Fair, regional managing director for McCarthy and Stone said: "Following a restructuring of the McCarthy and Stone business we are  reviewing all our interests in Scotland – including our proposed development in Kinross – and we will keep people informed as this progresses."
Last month, the company revealed it was embarking on a major cost-saving drive after a significant slowdown in sales.
New chief executive John Tonkiss wants to make savings of more than £40 million per year by 2021.
The Windlestrae is managed by the Crieff Hydro group and run together with the nearby Green Hotel. A spokeswoman declined to comment on plans for the Windlestrae's future.