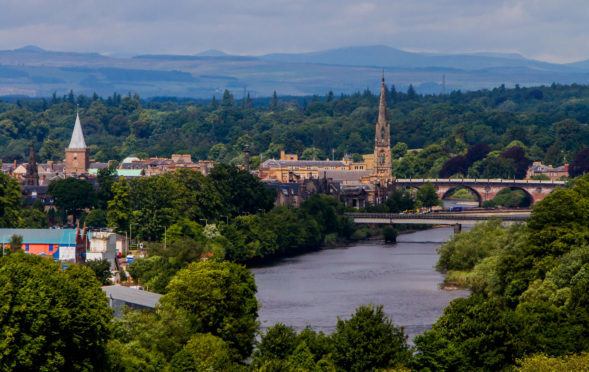 Perth and Kinross Council has confirmed it has no plans to introduce a tourist tax.
The idea of the levy, which could see tourists and visitors charged between £1 and £2 per hotel room each night, has been mooted across the country since Edinburgh City Council announced the proposal.
Earlier this week, Alexander Stewart, Scottish Conservative MSP for Mid Scotland and Fife, described the plan as a "tax too far" and claimed it would irreparably damage the hospitality sector in Perth and Kinross.
The shadow minister for local government feels it will badly hit small hotels and guest houses in Perth and Kinross.
His concerns were supported by the Federation of Small Businesses (FSB) Scotland who said the proposed tax would impose a burden on small hotels and B&Bs in terms of additional administration costs.
Edinburgh City Council has claimed the Transient Visitor Levy (tourist tax) could raise an extra £11 million a year, to be spent on growing tourism and managing its impact in the Scottish capital.
After initially opposing the scheme, the Scottish Government is setting up a consultation process on the proposal.
Other Scottish councils are also considering introducing the tax, including Highland Council who feel money raised from the levy could either be reinvested in services that help tourism or go towards paying for local services.
However, a spokesperson for Perth and Kinross Council stated the local authority has no plan to introduce the tourism tax.
She said: "There is no current agreement to introduce a tourism tax in Perth and Kinross. When the consultation announced by the Scottish Government is open for responses we will ensure this is shared with councillors to allow them to consider how they wish the council to respond.
"Tourism is an extremely important contribution to the economy of Perth and Kinross with our superb range of cultural, sporting and outdoor activity attractions bringing almost two million tourists into the area annually.
"Perth and Kinross Council is committed to continuing to grow this area by working with local tourism operators, and attracting international quality events to the area."