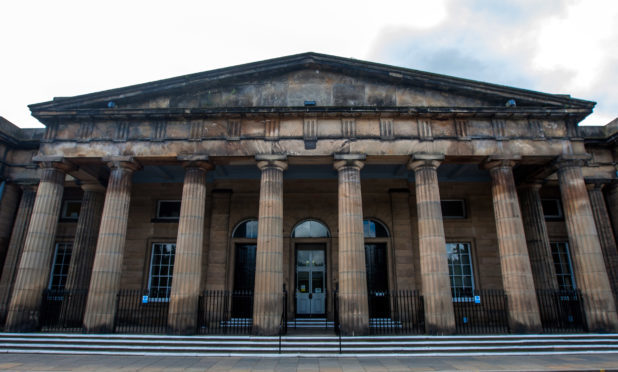 A motorist who drove home from an alcohol counselling meeting while he was seven times over the limit has been jailed for eight months.
William Buchan was so drunk he could not stand up and his own lawyer told the court a normal person would not have managed to walk to the car and start it.
Perth Sheriff Court was told Buchan drank five bottles of wine per day – the equivalent of 350 units of alcohol a week – and had built up a level of tolerance.
Solicitor Stuart Hamilton said: "On a normal day he would be drinking up to five bottles of wine. He understands he is fortunate no injury was caused to the public at large."
Sheriff Gillian Wade said: "He couldn't stand. That would suggest he wouldn't be particularly efficient at driving a vehicle.
"You have previous drink-driving convictions and were seven times over the limit and that constitutes a serious risk to the public. I don't consider there's a realistic alternative to custody."
As well as jailing Buchan, the sheriff banned him from driving for six years and forfeited his Suzuki SX4 car which was said to be worth £1,400.
Buchan was found to be seven times over the limit on his way home from a meeting with Tayside Council on Alcohol.
The 54-year-old fell over when he got out of his car after driving down the middle of a narrow country road and clipping another car's wing mirror.
Buchan was followed by a concerned motorist until he eventually came to a halt at the roadside.
When he was arrested, police discovered he was driving home from a meeting with the alcohol support group.
Depute fiscal Bill Kermode told Perth Sheriff Court: "At 4pm a witness who was driving her car became aware of the accused driving in the opposite direction.
"He appeared near the middle of the road. She pulled in to the nearside to allow him in. Her wing mirror was clipped. He got out and she noticed he was unsteady on his feet, smelled of alcohol and had slurred speech.
"She contacted the police. The accused got back in his car and continued on his way. She turned her car to follow him and caught up with him."
The police arrived at 4.20pm and found Buchan at the roadside. He was arrested and gave a positive roadside breath test before being taken into custody.
Buchan, of Balgowan Cottage, Tibbermore, admitted driving while he was over the limit on the unclassified road between Findo Gask and Balgowan on September 26. His reading was 153 mics, compared to the 22 mics limit.
Mr Hamilton said: "Somewhat ironically, he did have an appointment with Tayside Council on Alcohol on the day. It was a preliminary meeting and he has a follow-up in four to six weeks."