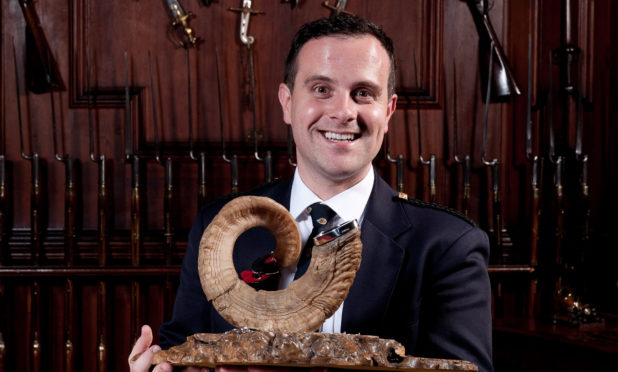 An international piping event held in Blair Atholl on Saturday saw the country's top performers gather in Highland Perthshire.
The 45th Glenfiddich Piping awards — viewed by many as the most prestigious competition in the piping world — took centre stage at Blair Castle.
Some of the world's best pipers performed their finest renditions of classic tunes.
Competitors were invited to the awards having won accolades at previous piping events over the last year.
Overseen by the National Piping Centre, contestants took part in a number of events to claim the top prize.
32-year-old Finlay Johnston from Tiree was crowned the 2018 champion and he said: "I'm overwhelmed.
"It's a competition I've watched my entire piping career and one I've looked up to.
"To now have won, it is unbelievable.
"A special thanks to my tutor Ronnie McShannon who has been behind me for 24 years."
In the early years of the championship, the majority of competitors came from a military background.
Over the years it has progressed into one of the world's top awards with a host of international entrees.
Bill Gordon, from sponsors of the championship The William Grant Foundation, said: "Just like the Olympics set the bar for the ultimate heights achievable in athletics, the Glenfiddich Piping Championship sets the bar in the piping world to showcase it at its absolute best.
"What we've heard during this event is piping at its very best and it really is something to behold.
"I wish to congratulate this year's winner and all who rightly earned their place to compete this year".