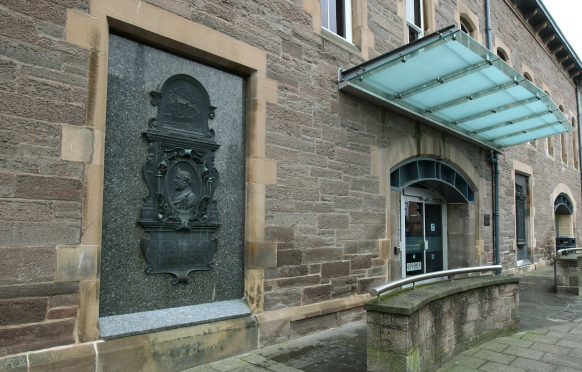 A Perthshire resident was hit with a council tax bill of more than £12,000 in a 15-month fraud operation by a local authority employee.
A cashier for Perth and Kinross Council swindled thousands of pounds by fiddling council tax accounts and reversing transactions, a damning report has revealed.
The thefts were uncovered in an internal audit by the local authority, which said the former employee, who has been reported to the police, had been tweaking accounts for more than a year before being caught, due to inadequate checks and record keeping.
The fraud was detected when a resident flagged up a council tax bill totalling £12,470.94, which has since been paid back by the former Pullar House staff member.
The employee reversed more transactions for payments including the purchase of trade waste sacks, according to the report, but a council spokeswoman refused to provide the total amount stolen this way, despite repeated requests by The Courier.
She insisted the total figure was £12,470.94 and refused to comment further when asked about the other transactions mentioned in the audit, saying "we have nothing else to add".
The spokeswoman also refused to say when the fraud took place, or whether other taxpayers had paid more than they should have for council tax or other services, saying the council does not comment on individual cases.
Initially she also declined to confirm whether the matter had been reported to the police, but acknowledged it had, after being probed further.
Police Scotland could not give information on the case without dates of the thefts, which the council refused to provide.
The audit report, which will go before councillors at a meeting on Wednesday, said the cashier had taken the money from accounts which were in credit, so they would not be flagged up as arrears when money was taken.
It states: "The thefts occurred over a 15-month period prior to the service being alerted by a customer that their council tax account was incorrect and amounted to £12,470.94.
"One cashier had routinely been reversing some cash transactions where the reversal would not highlight an account as being in arrears. Other cash transactions were also reversed for the payment of items such as trade waste sacks.
"The thefts were undertaken by reversing cash transactions from earlier in the day, whilst not maintaining adequate records of the reason for reversals, either on the system or manually. Furthermore, there was no independent review of reversals to ensure these were appropriate."
The report added "high level controls" have been put in place following the thefts, including recording all transactions and explaining any reversals with supporting paperwork, which will be checked daily.
Audit committee chairman and opposition councillor Eric Drysdale said: "This is certainly a concerning report which does highlight some troubling matters but it would be inappropriate for me to comment further before the matter has been fully discussed and scrutinised by the Audit Committee at its meeting next week.
"This is a particularly serious matter and it is important that the issues these incidents raise are carefully examined in the appropriate forum, but rest assured appropriate action has been and will be taken to ensure public confidence in the cash office operation is maintained going forward."