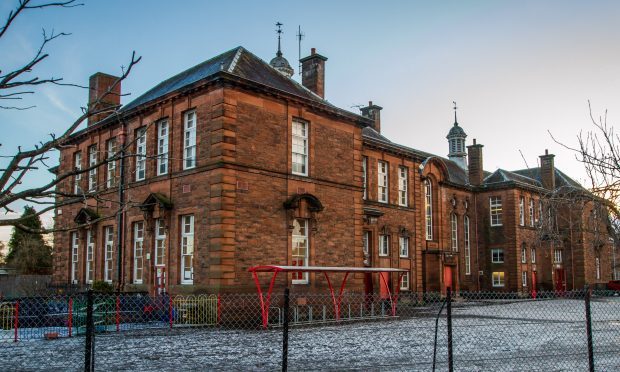 Education chiefs have agreed to close an historic Perth school, despite a last-gasp plea by opposition councillors.
The axe has been hanging over Balhousie Primary for more than a year.
Perth and Kinross Council proposed shutting the 110-year-old building as part of a wider estates review.
On Wednesday, members of the lifelong learning committee approved the plan, which will see pupils transferred to a new £14 million school at North Muirton in 2022.
Councillors were told that despite vocal opposition when the closure threat emerged at the end of 2017, only one parent attended public meetings held as part of a three-month consultation exercise.
Committee convener Caroline Shiers said: "This is a further step along the road to achieving our ambition to provide a well designed, successful modern school with exceptional facilities.
"We heard of the dire state of the current Balhouse Primary School building and issues that would unresolved, even if we invested millions of pounds into its refurbishment."
Local SNP members challenged the plan with an amendment calling for Balhousie to be kept open and options for a full refurbishment to be investigated. They also called for North Muirton Primary to be rebuilt.
Councillor John Rebbeck said the SNP group was "vigorously" opposed to closing Balhousie and "nothing we have heard during the three-month consultation has changed our minds on this".
He said: "It's true that parents were not heavily involved in the consultation, but many had already made their feelings known and they felt, rightly or wrongly, that this was a done deal."
The party's Fiona Sarwar added: "The decision to close Balhousie and move pupils to North Muirton is more than just a 20 minute walk.
"It is the removal of an important community asset in our inner city."
Councillors voted nine-to-five to close the school.
The committee had previously heard that the Edwardian era primary was in desperate need of improvements.
Independent councillor Xander McDade said the state of the building was so bad, pupils should be decamped to temporary accommodation.
"I don't think any of us want to sit here and close schools," he said. "I am a strong advocate of keeping schools open. But I do not believe that children should be educated in that building at this moment in time. It is clearly no longer fit for purpose."
The committee also agreed to formally close the already mothballed Forteviot Primary.
The school was put out-of-action in 2016 and pupils are now settled at Forgandenny Primary, the committee was told.