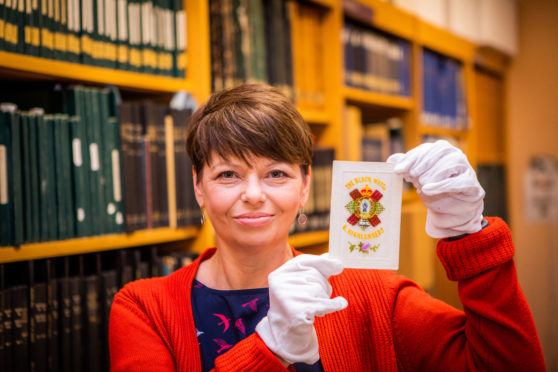 Only a few words are written on the back of the century-old postcard – to daddy from his wee lassie.
But they are enough to give visitors to Perth's AK Bell Library an insight into the emotions felt by a young family torn apart by the First World War.
The message is handwritten on one of 57 embroidered postcards that go on display this weekend as the library celebrates the 40th birthday of its archive of more than 2 million historical documents.
Volunteers and staff have chosen their favourite items from the collection for public display and senior archive assistant Lorna Westwater has chosen the postcard collection she first researched and transcribed in 2014.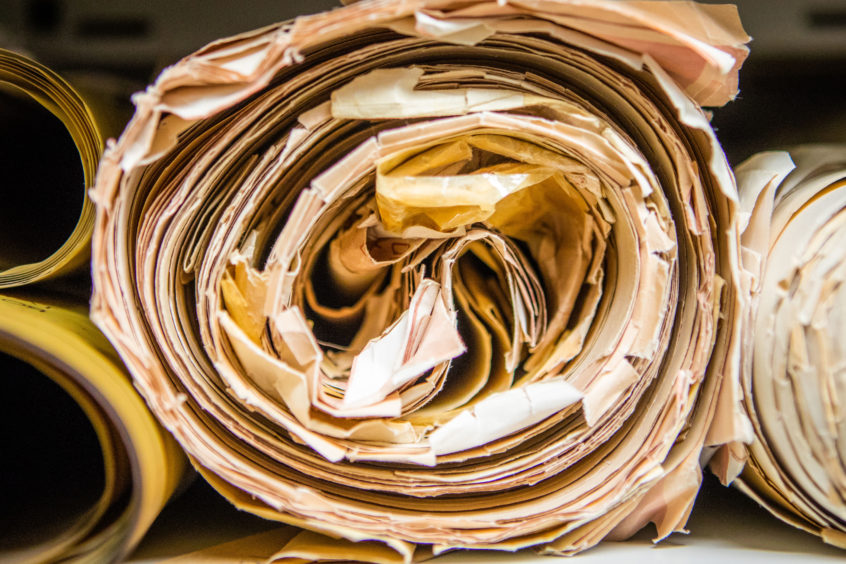 Alyth-born John Reid, who was serving as an ambulance driver in France, wrote most of the cards to send news home to his wife, who is never mentioned by name, and his daughter Margaret.
Lorna said: "I found some of the more emotional than others. The ones I picked out were special occasions like Christmas or his wife's birthday.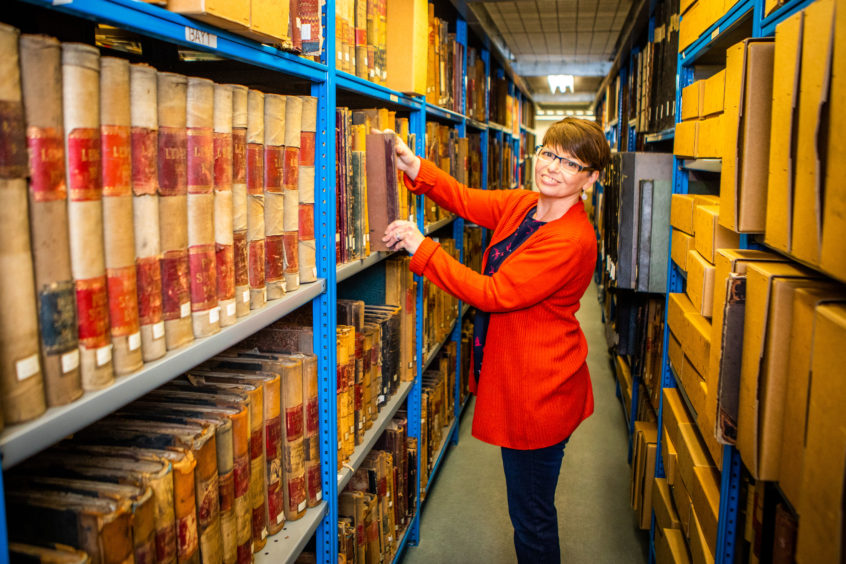 "He says on one card that he's sorry that this is all he can send her and that made me feel really sad for them. You can imagine how it would have been to be apart at that time."
Although living through the horrors of war, Mr Reid kept the focus of his letters on home and his family's well-being.
"I really admire him in the fact that he never complains about the situation. He must have seen appalling things but he never passed that on to his family. In fact, he was concerned about how they were doing and the news from home."
It was common during the First World War for French and Belgian women to make the silk embroidered postcards, which they then sold to the soldiers for messages home. They were often decorated with patriotic symbols, such as the Union Jack.
"My personal favourite is the one with the Black Watch badge as it is the local regiment," Mrs Westwater added.
Staff at Perth and Kinross archive are celebrating the anniversary with a month of talks, tours, exhibitions and film screenings to be held in the AK Bell Library and local libraries.
Chair of Culture Perth and Kinross, Charles Kinnoull, Provost Melloy and George MacKenzie, former Keeper of the Records of Scotland began celebrations with a civic reception in the library on Friday, November 2.
Archivist Ishbel MacKinnon said the anniversary celebrations were a great way to bring together the people who had contributed to the archive's development.
"Perth and Kinross has a rich and fascinating past, much of it documented through its historical records. Dating from the twelfth century to the present day, the archive is made up of thousands of manuscripts, maps, volumes, photographs, pamphlets, film and sound recordings – and it is freely available to anyone interested in exploring their past."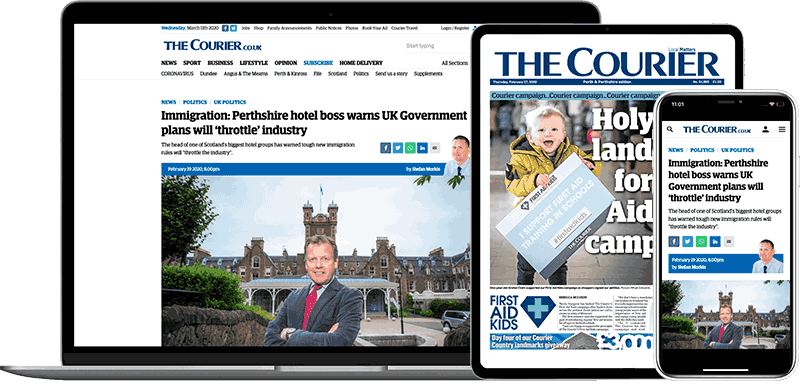 Help support quality local journalism … become a digital subscriber to The Courier
For as little as £5.99 a month you can access all of our content, including Premium articles.
Subscribe