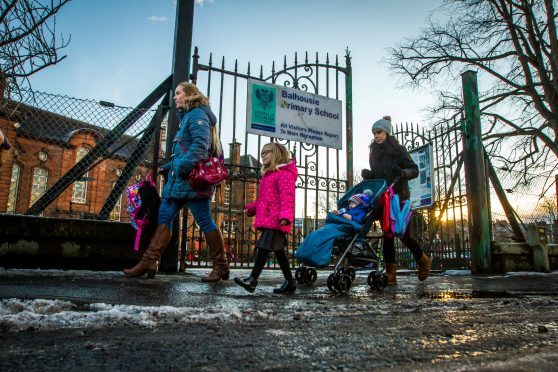 This week councillors sealed the fate of one of Perth's oldest schools.
After a year of debate, members of the lifelong learning committee finally agreed to shut the 110-year-old Balhousie Primary.
When news of the threat broke last winter, parents told The Courier they were alarmed that the council could even consider closing such a popular and historic institution.
But during the summer, when education chiefs held public meetings to discuss the school's future, only one parent showed up.
So what happened? According to SNP councillor John Rebbeck, who had campaigned for investment at Balhousie, parents had shunned the consultation because they thought "rightly or wrongly, that this was a done deal".
This is a phrase journalists hear regularly. When something controversial like a school closure is proposed, or someone wants to build a nuclear power station next to a nursing home, as sure as eggs is eggs someone will mutter: "What's the point? They've already made up their minds."
But this kind of thinking can be counter productive.
Yes, there may be a preferred option that if not set in stone, then etched into a malleable clay of some kind. And yes, there could be great resistance to any calls to deviate from this chosen path.
But to consider the result a fait accompli doesn't do anyone any favours. Those in power might not have made up their mind, but having little-to-no opposition makes it a lot easier for them to make a decision.
History is full of examples of campaign groups resting on their laurels, thinking their fight has already been decided.
Edward I famously underestimated the Scots, making it easier for William Wallace and Andrew Murray to rise up against English control.
Pro-slavery types supported abolitionist Abraham Lincoln and helped him into the White House, safe in the knowledge that the Supreme Court would never back his progressive crusade.
And all those Hillary Clinton supporters who didn't bother to vote because America would never elect someone like Donald Trump? How did that work out again?
Perth and Kinross Council's schools review has now entered its second wave and focus fell this weekend on the future of Pitlochry High School.
Already, local people have shown strong opposition to even the slightest whiff of closure. It's a great start to what could be a very positive campaign for Pitlochry.
But they need to keep the pressure on.