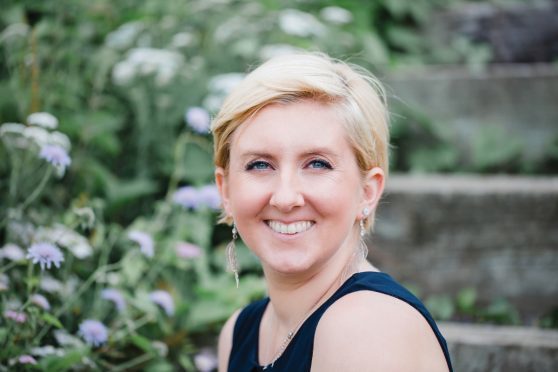 A Perthshire woman who took part in a groundbreaking cancer treatment trial feels "incredibly lucky" as one of her tumours has disappeared completely and another has shrunk by 80%
Fi Munro from Errol has been taking part in the immunotherapy trial at Ninewells Hospital in Dundee. She is the only patient in the UK receiving the treatment.
Ten weeks after her first dose, the 33-year-old's cancer markers have plummeted from 400 to 58. Levels below 30 are considered healthy.
Fi was first diagnosed with stage four ovarian cancer in January 2016 and had surgery to remove five of her organs, and parts of four more, before the disease went into remission.
In December, doctors said the illness was back in an aggressive form and had spread to her lungs.
>> Keep up to date with the latest news with The Courier newsletter
She was told if she did not start chemotherapy, she would only have around four months to live. Even with the treatment, she would prolong her life for only a few months.
Instead, Fi raised £27,000 though a crowfunding page for Avastin, a drug to stabilise her incurable condition until she started the trial in September.
She said: "Over the summer I was really unwell and was constantly sick, I lost two stone.
"I started on the trial 10 weeks ago and it has been amazing.
"I've had no sickness or hair loss since I started, I've had a bit of tiredness but I can live with that. I can't believe the difference since I started the trial, my cancer markers are down and the cancer has shrunk, it's amazing."
Despite being only one of 10 people in the world on the trial, a mix of four drugs taken through tablets and an IV, Fi ignored the risk and trusted her instincts.
Since then, the main tumour has shrunk by 80% and the smallest one has disappeared completely.
"These drugs have never been used together before so we were going in blind but it has been great," she said.
"I'm a big believer in trusting your instinct and my instinct told me this treatment was right for me.
"There are risks involved but none of us are immortal so the thought of dying has never scared me.
"I would rather live a short and happy life than a slightly longer one going through treatment I didn't want. It just felt right."
Fi will keep having the treatment for as long as it is working and hopes more ovarian cancer patients will be put forward for the next round of the trial.
"I feel incredibly lucky to have made it this far given my prognosis and I want other people to have the opportunity to be as lucky as me," she said.
"I don't think ovarian cancer gets the same support as breast cancer so hopefully more women going through it can get this opportunity."
Fi has written a book about her experience with cancer, Love, Light and Mermaid Tales, which was released last August. Now she is working on a second title, to help women put themselves first and look after themselves.
"Often women put themselves bottom of their priority list and get hung up on things like body image," she said.
"I want to show them how to appreciate and look after themselves through self-care."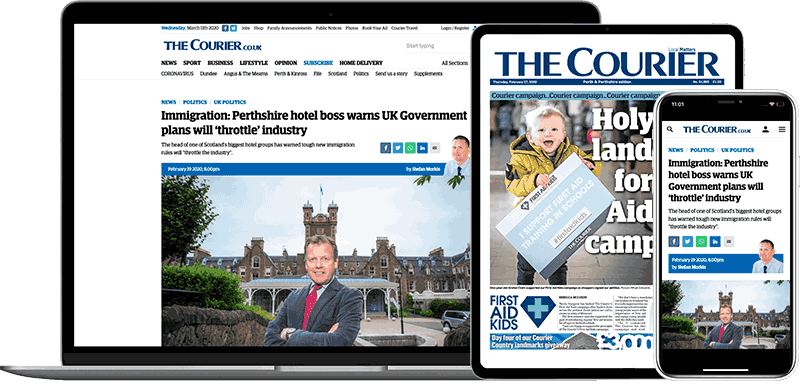 Help support quality local journalism … become a digital subscriber to The Courier
For as little as £5.99 a month you can access all of our content, including Premium articles.
Subscribe