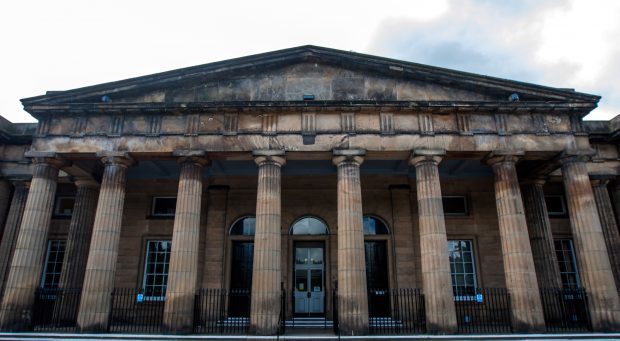 A serving police officer has been cleared of stalking a lover for the third time.
Scott McGregor had already been removed from frontline duties and faces a further internal investigation after being cleared of stalking and domestic violence for the second time in just over a year.
McGregor was described in court as "controlling" and accused of forcing Samantha Abbot, 32, to have an abortion.
There was uproar after the 29-year-old from Perth was again cleared of assault and stalking and a relative of Miss Abbot shouted: "How many women's lives is he allowed to ruin?"
Perth Sheriff Court was told McGregor repeatedly pinched Miss Abbot's skin until she was covered in bruises and lifted her off the ground with his hands round her throat.
He was accused of tailgating her, turning up at her work uninvited, appearing in random places in a way which suggested he was somehow tracking her and driving slowly past her friends' homes to check on her.
But Sheriff Keith O'Mahoney cleared him after considering his behaviour amounted to "the usual norms of rowing".
Miss Abbot, a riding instructor, wept as she told Perth Sheriff Court McGregor forced her to terminate a pregnancy during a 20-month long campaign of "intimidating and obsessive" behaviour.
She said he "intimidated, bullied and manipulated" her during their relationship and threatened to commit suicide if she had their baby.
And she said she suspected McGregor had secretly placed a tracking device on her phone as he would turn up in random places to find her.
Depute fiscal Tina Dickie said: "She was left anxious and very low. She was intimidated and felt that she had been controlled by the accused."
Witnesses told the trial McGregor was seen repeatedly nipping Miss Abbot so hard his knuckles went white. One described her being covered in bruises.
The court was told McGregor tailgated his girlfriend while berating her on the phone for smoking and he was spotted cruising past her friends' homes to "check up on her".
Sheriff O'Mahoney said it was an unusual case because most of McGregor's behaviour was not in dispute.
However, he found McGregor not guilty of assault by repeatedly nipping Miss Abbot because some witnesses had described it as "toy fighting" and "mucking about".
He found the stalking charge not proven and said: "Some allowance has to be made for the tumultuous nature of every relationship.
"I have to decide whether the conduct, which unusually seems more or less agreed, amounts to the usual norms of rowing or whether it comes to something more.
"I don't think I can conclude beyond reasonable doubt that it amounts to a stalking offence."
Giving evidence behind screens, Miss Abbot, from Perth, said her lover "forced" her to have a termination but she stayed with him for several more months until she finally sought help from Women's Aid.
A spokesman for Police Scotland said: "We acknowledge the verdict at Perth Sheriff Court and the matter will be referred to the assistant chief constable for further consideration."
The same court heard last year how McGregor was bitten on the leg by his mistress during a naked brawl with her and a love rival.
Details of the naked fracas were aired during his trial on charges of stalking and assaulting Kirstyn Fullerton.
McGregor was cleared of the charges and of stalking another ex-girlfriend Katherine Allan over a period of almost three years.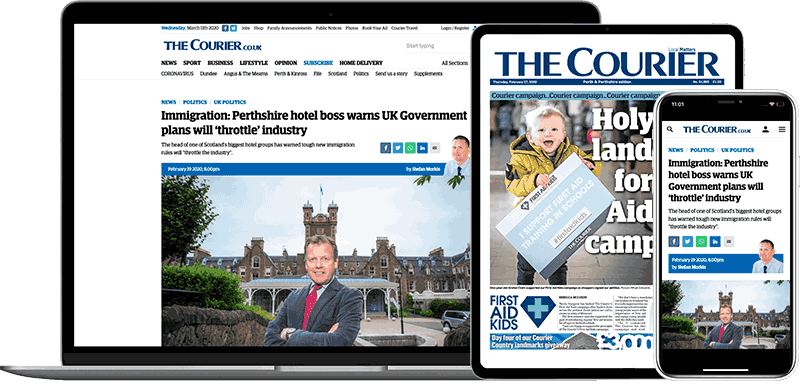 Help support quality local journalism … become a digital subscriber to The Courier
For as little as £5.99 a month you can access all of our content, including Premium articles.
Subscribe