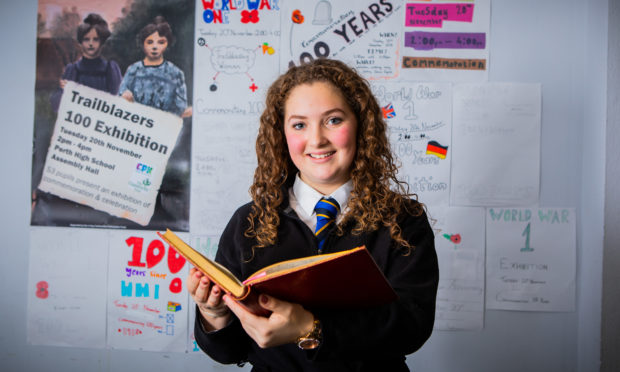 A remarkable book that records how one selfless Scotswoman opened her home to hundreds of wounded World War One soldiers has been unearthed at a Perth school.
The century-old leather-bound journal shows how Annie Callender gave up her Saturday nights for three years to support recovering servicemen and give them an evening of respite, relaxation, music and games.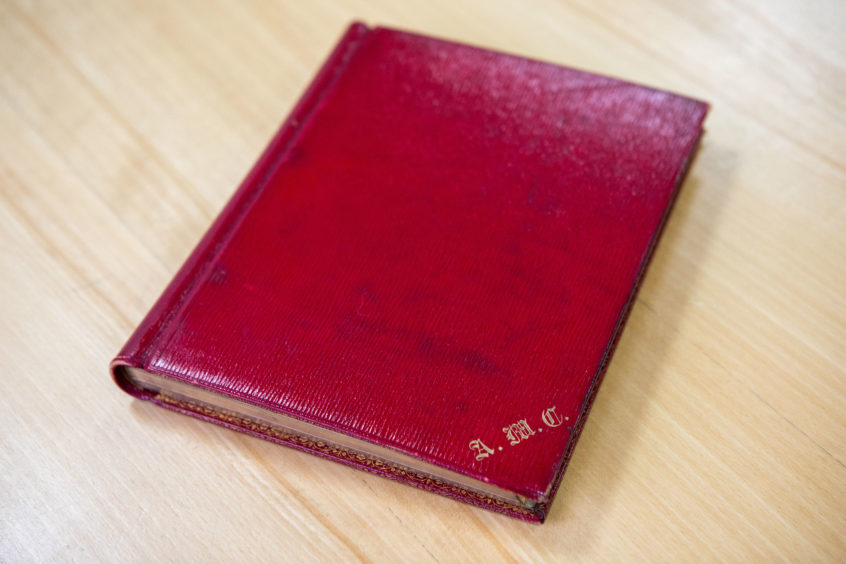 The guest book has been signed by nearly 500 visiting troops from across Europe who were treated near Annie's home at the Mayfield Hospital in Edinburgh.
The historic register came to light when Annie's great-great-granddaughter Isla Perkins brought it to school for a display.
Perth High included the book as part of its Trailblazers exhibition, which commemorated both the end of World War One and 100 years of women voting.
Isla, 14, said: "We were planning the exhibition in English and I thought that my family might have something from that time that I could bring in.
"I asked my great-grandmother and she told me that she thought she had a book somewhere that could be of interest.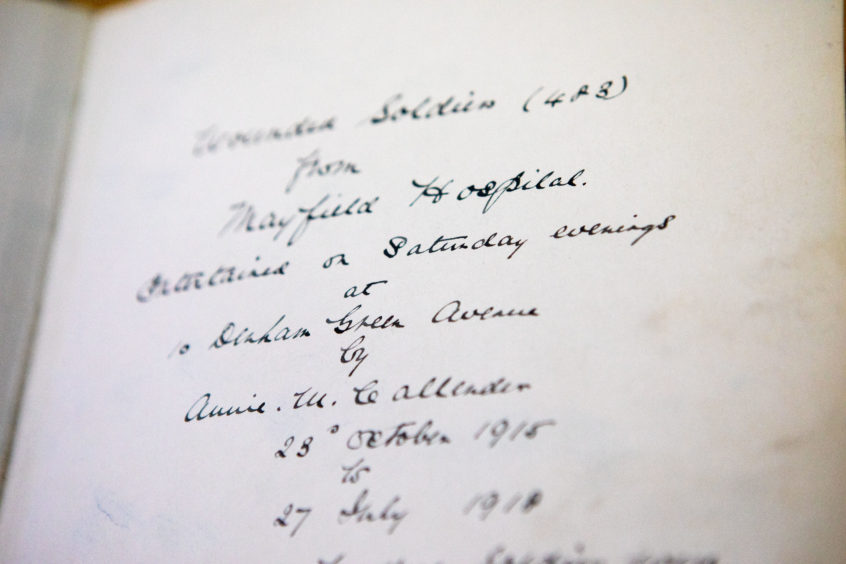 "It was something that she had kept for years, but had forgotten about. If it wasn't for this exhibition, it might have been lost for ever."
Annie's book is dated from October 1915 to July 1918. In an inscription on page one, she wrote: "Wounded soldiers (488) from Mayfield Hospital, entertained on Saturday evenings at 10 Denham Green Avenue by Annie Callender… At least 100 soldiers were guests before this book was started."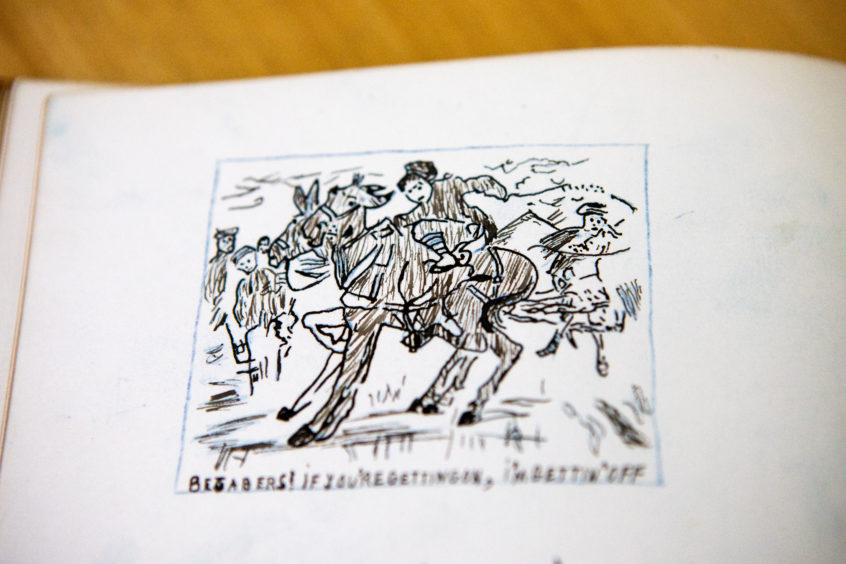 It is known that Annie was in her 30s and a mother at the time. Each weekend, she provided the servicemen with a safe place to relax, food, music and games.
"My great-great grandmother has become an inspiration to me," said Isla. "I think she just wanted to do something to help with the war effort and give these men a few hours of rest and relaxation every Saturday.
"I would love to know more about the names in the book," she said. "These were men who maybe spent their weeks lying in hospitals, staring at the walls. I think Annie gave them some hope and something to look forward to."
The book also includes some illustrations, as well as a four-page essay by a soldier from the Royal Warwickshire Regiment titled "A Dug Out".
It reads: "The word 'home' is an ambiguous term which conveys something and yet conveys nothing."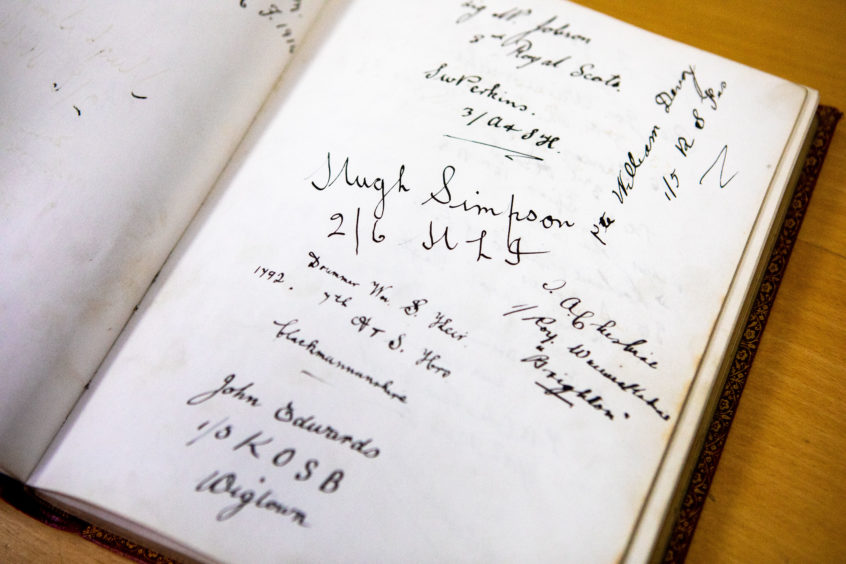 English teacher Alison Easson said she was "astounded" by the book. "It was incredible to get something that commemorated both of the themes of our exhibition – the end of World War One and trailblazing women.
"We have been poring over it ever since Isla brought it in."