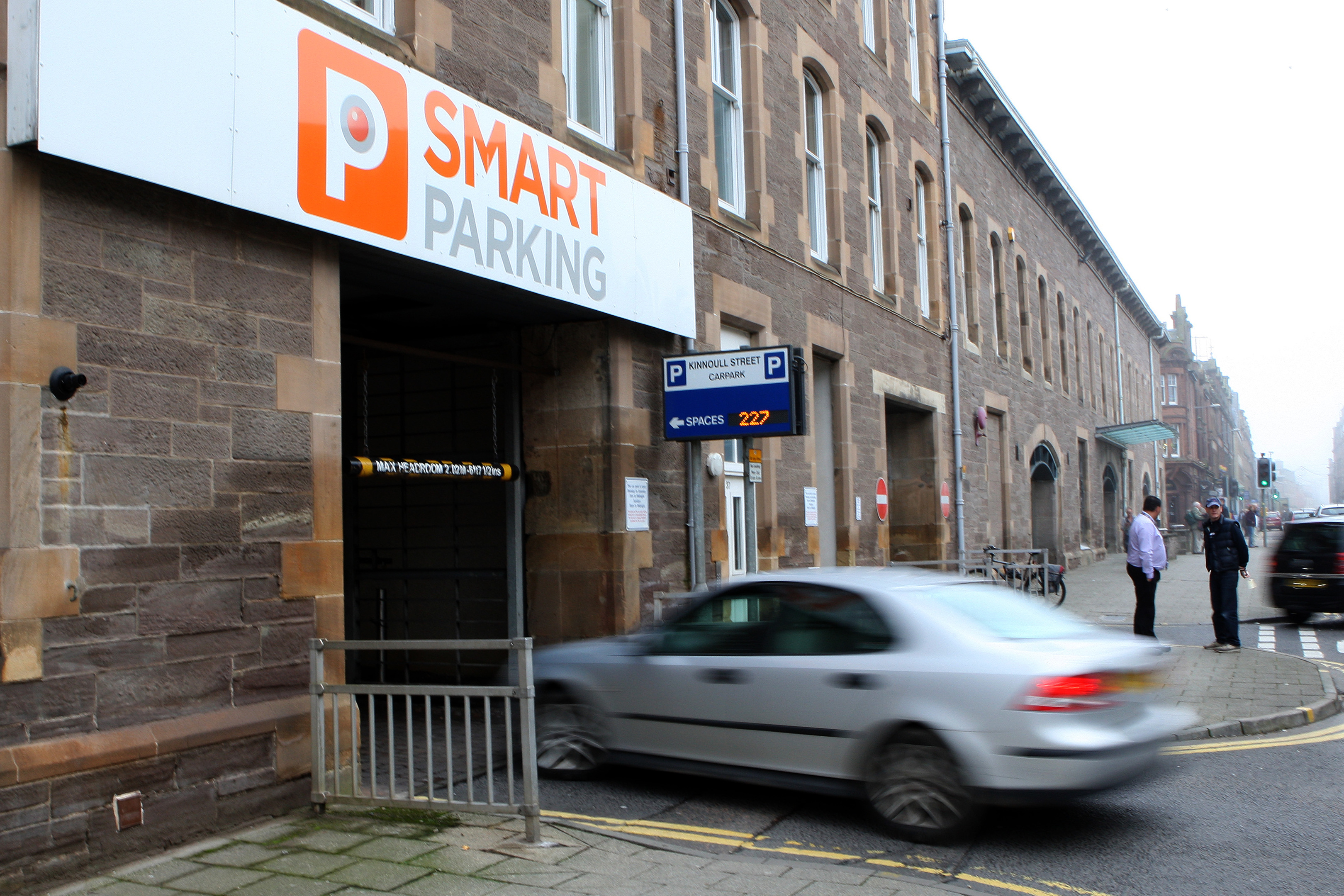 "Cowboy" parking companies risk being put out of business if they do not follow strict rules to be imposed under a proposed new law.
Legislation approved by the House of Commons yesterday will see a new code of practice introduced, forcing private parking firms to cap fines at the same rate as council penalties.
They will also have to make clear distinctions between private charges and fines from local authorities.
Firms who break the rules will be banned from accessing DVLA data, which would effectively force them out of business.
An independent appeals process will also be formed, allowing motorists to challenge fines for free.
The move follows years of complaints about Smart Parking, the operator of the multi-storey in Kinnoull Street, Perth.
Drivers in the Fair City have criticised the company for unreasonable terms, excessive fines and aggressive payment demands.
The Parking (Code of Practice) Bill by Conservative MP Sir Greg Knight will now go to the House of Lords for scrutiny before it can become law.
It was sponsored by Perth and North Perthshire SNP MP Pete Wishart, who said: "I am really pleased that the Bill has received cross-party support in the House of Commons and that we are one step closer to eradicating Perth of rogue private parking firms.
"It was an honour to sponsor the bill, given the years of misery that Perthshire motorists have faced at the hands of unscrupulous car park owners."
During the debate, he launched a scathing attack on Smart Parking, which did not respond to a request for comment, calling the company the "Lone Ranger of parking cowboys".
"I am sick and tired of getting emails from visitors to my constituency who tell me that they will not be returning because of the experience they have had at the hands of a private parking company," he added.
"I don't know what the city of Perth has done to be so plagued by these cowboy companies and I have received more complaints about one car park in Perth than any other single issue in my constituency.
"Such are the number of complaints I have about this company I now have a member of staff who spends a good part of his day just dealing with the many complaints and assisting constituents and visitors to my constituency with appealing against this company."
Mr Wishart also credited The Courier for a number of articles highlighting the issue.
He said in parliament: "I want to commend The Courier and the campaign they have mounted about the parking situation in Perth.
"Some of the reasons we are here today debating this are some of the very fine things that The Courier has done. I congratulate them for this."
Mid Scotland and Fife Conservative MSP Murdo Fraser has been working on a similar campaign at Holyrood.
The Bill was also backed by Ochil and South Perthshire Conservative MP Luke Graham, whose constituency neighbours the city centre.
He said: "I want to say how supportive I am of this bill and hopefully it means we can get our staff focused on the things that really matter to our constituents, not dealing with car parking complaints, which are the company's responsibility to fix.
"It's great to see a national problem have a national solution."
A Smart Parking spokesman said: "Smart Parking is a member of the British Parking Association and strictly follows its guidelines.
"We operate hundreds of car parks across the UK, but our headquarters and data centre are based in Birmingham.  We are extremely disappointed to hear Mr Wishart's comments, especially as he has chosen to make them under Parliamentary Privilege.  What Mr Wishart has failed to declare, is that we have invited him to meet us at our office, or at a location of his choosing, on numerous occasions.
"Unfortunately however, Mr. Wishart has never had the courtesy to attend. To that end, the invitation for a meeting remains open and we would be honoured to host him."