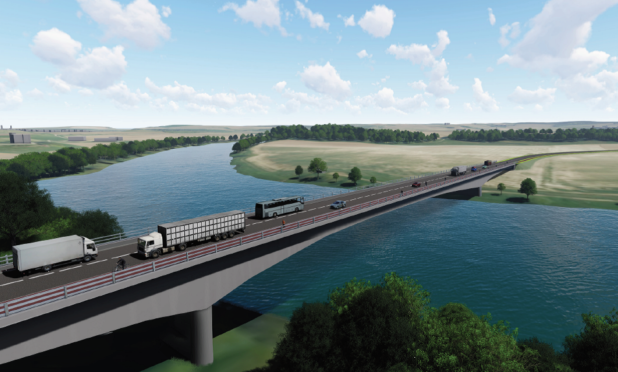 The congestion-busting Cross Tay Link Road project, which was unexpectedly omitted from this week's Tay Cities Deal agreement, could be rescued with Scottish Government cash.
The hugely ambitious scheme to build a new bridge linking the A94 north of Scone with the A9 had been a top priority for Perth and Kinross Council.
Most of the funding is already in place for the work, but the £35 million shortfall was expected to be addressed with Tay Cities Deal money.
Council boss Murray Lyle said the project was taken off the table, ahead of Thursday's Heads of Terms agreement, and that other funding sources would be available.
It has now emerged that the scheme could be backed with a slice of an extra £50 million of TCD cash pledged by the Scottish Government as part of its overall £200 million commitment.
Asked directly about the Cross Tay project, the government's spokeswoman said: "The Tay Cities Deal includes several Scottish Government commitments to support connectivity across the region in the coming years.
"It will lead to investment in low carbon and active travel hubs, better integration of public transport in Perth and developing Dundee Airport as well as the work which is already ongoing to produce a region wide strategic transport model."
She added: "As part of our previously stated commitment to invest £200 million in the area the Scottish Government will set out the details of the further £50 million in the coming months following discussions with regional partners."
A council spokeswoman added: "The deal includes a commitment to close partnership working to deliver on our transport ambitions including the Cross Tay Link Road which is a key element in the local, regional and national infrastructure.
"We will be taking a leading role in this, to support our aspirations for the area. It is important to remember that the Tay Cities Deal will roll out over the next ten years. The Heads of Terms is a starting point for many long-term projects, with the detail and precise funding streams still to be finalised for many of these."
Local SNP MP Pete Wishart added: "The Tay Cities Deal was obviously limited financially by the fact that the U.K. Government did not match the £200 million offered by the Scottish Government.
"I would encourage Perth and Kinross Council to continue to engage with the Scottish Government about possible funding for the Cross Tay Link Route through other funding streams and approaches."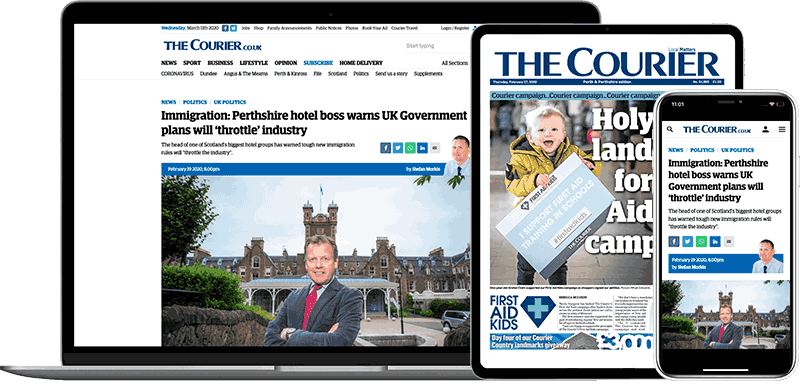 Help support quality local journalism … become a digital subscriber to The Courier
For as little as £5.99 a month you can access all of our content, including Premium articles.
Subscribe