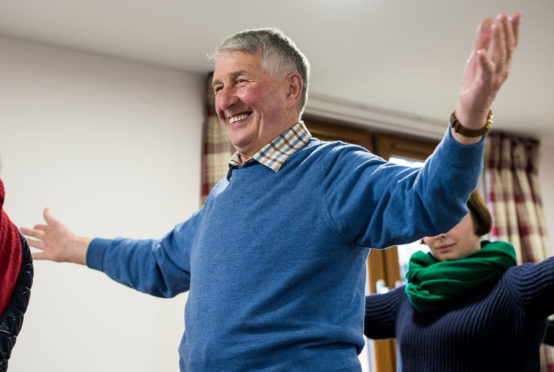 People living with dementia in Perth and Kinross will have the chance of a new lease of life thanks to a £50,000 boost from a leading walking charity.
The funding, which has been secured for two years, will go towards Paths for All's Dementia Friendly Walking project, Care about Walking.
The project will work with care homes across the local area to improve older adult's physical health and mental well-being by encouraging group and independent walking, strength and balance exercises, and improvements to the care home environment.
Paths for All is one of 17 organisations to receive funding from the Changing Lives Through Sport and Physical Activity Fund.
Ian Findlay, chief officer at Paths for All, said: "Currently, some residents from care homes attend their local Dementia Friendly Health Walk. Our work with these care homes has identified a need for care home staff training and resources to help develop more walking, and strength and balance activities suitable for older, frailer adults.
"The £50,000 will enable us to work with 10 care homes in Perth and Kinross to offer person centred physical activity programmes based around walking and strength and balance exercises."
Activities will be tailored to each resident's needs following a personal consultation with taster sessions to see what suits them best. Activities on offer include indoor corridor walks, external signed routes in a care home's grounds, scavenger hunts, outdoor bingo, staff or volunteer led Health Walks, and chair-based strength and balance exercises.
The Care About Walking project is being carried out in partnership with staff from Perth and Kinross Health and Social Care Partnership, Live Active Leisure's Stride for Life project, Perth and Kinross Council, NHS Tayside and the Care Inspectorate.
Perth and Kinross Health and Social Care Partnership Falls Service Manager, Carolyn Wilson is keen to support care homes to help their resident's enjoy sport and physical activities.
"Moving more and walking is important for health and well-being to enable people to enjoy everyday activities," she said. "This is particularly important for older frailer people receiving care.
"Paths for All, working alongside the Health and Social Care Partnership, Live Active Leisure and care homes will enable creative and innovative approaches for encouraging more walking and movement to be tested with a view to sharing what works with other care homes."
Colin Melville, Wellbeing Manager with Live Active Leisure, added: "We are delighted to be part of this new project which will play a significant role in supporting, developing and building on the Care About Physical Activity (CAPA) programme by the Care Inspectorate which has been a great success in Perth and Kinross."
The funding will be given to Paths for All in April 2019.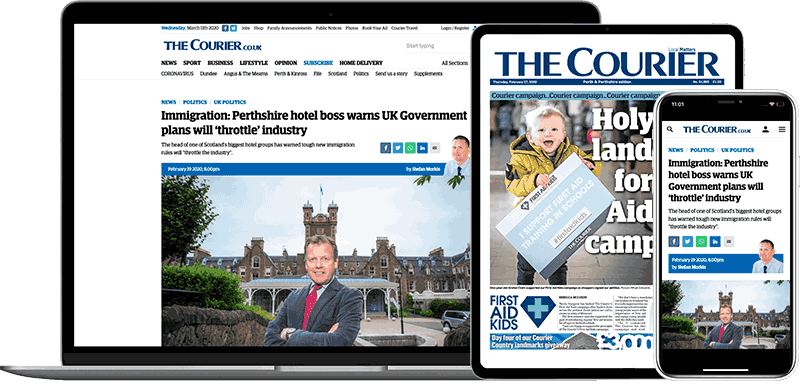 Help support quality local journalism … become a digital subscriber to The Courier
For as little as £5.99 a month you can access all of our content, including Premium articles.
Subscribe