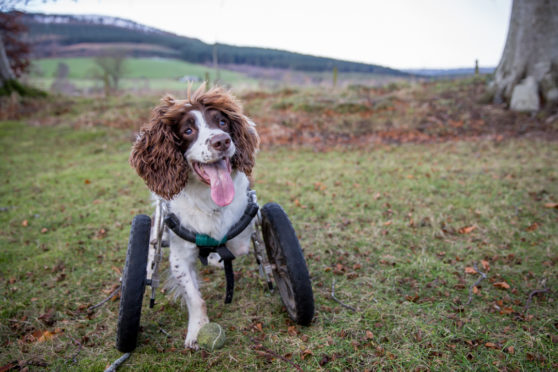 An animal rescue charity founded in Courier Country has rehomed almost 1,000 dogs in the last 10 years.
As the 10th anniversary of Springer Rescue for Scotland (SRS) approaches, volunteers are celebrating some of the charity's greatest success stories, including adorable Ben.
He was adopted in 2011 by Karen Hudson, who lives near Kirkcaldy, after he lost his front left leg when he was attacked by another dog at just five months old.
Three years later the Hudson family discovered Ben had arthritis in his remaining front leg. Karen refused to give up on her sidekick and found him a set of wheels, which he still uses at the age of 11.
SRS was founded in November 2008 by Dr Charles Saunders from Cupar, who now chairs the charity, and 975 dogs have been rescued and rehomed since.
Charles and his wife Nikki, also a trustee, currently look after five springer spaniels.
They and another group of volunteers set up the charity after spotting a gap for a breed-specific rescue operation.
Nikki said: "It's such a nice feeling to be involved in something so worthwhile.
"We get lots of positive feedback from families who have adopted dogs but equally those who have had to surrender their dogs, often in sad circumstances, are always relieved to know that their pet is going to be well looked-after."
The trustees are now looking for more volunteers and foster carers, as the charity continues to grow.
Nikki added: "As well as celebrating the successes from the past 10 years of the charity, we are also looking ahead to how we can continue our role into the next decade and beyond. "We need more people who are willing to become foster carers, looking after springers while they are waiting to make the transition to their new home."
Lana Syme from Dunning has volunteered with the charity in various roles, as well as looking after former working dogs.
She said: "Sometimes dogs are no longer wanted when they come to the end of their working lives and in many cases are not given any sort of retirement as pets.
"Although they have often lived outdoors in kennels, with some training many adapt well to being pets and are easy to foster."
Information about how to volunteer or foster can be found at www.springerrescuescotland.org.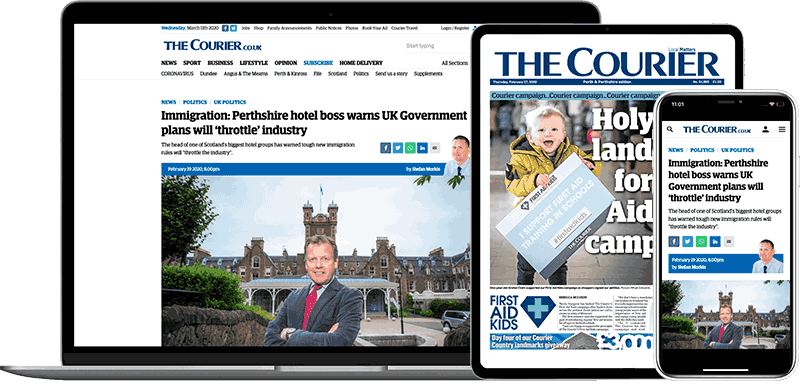 Help support quality local journalism … become a digital subscriber to The Courier
For as little as £5.99 a month you can access all of our content, including Premium articles.
Subscribe