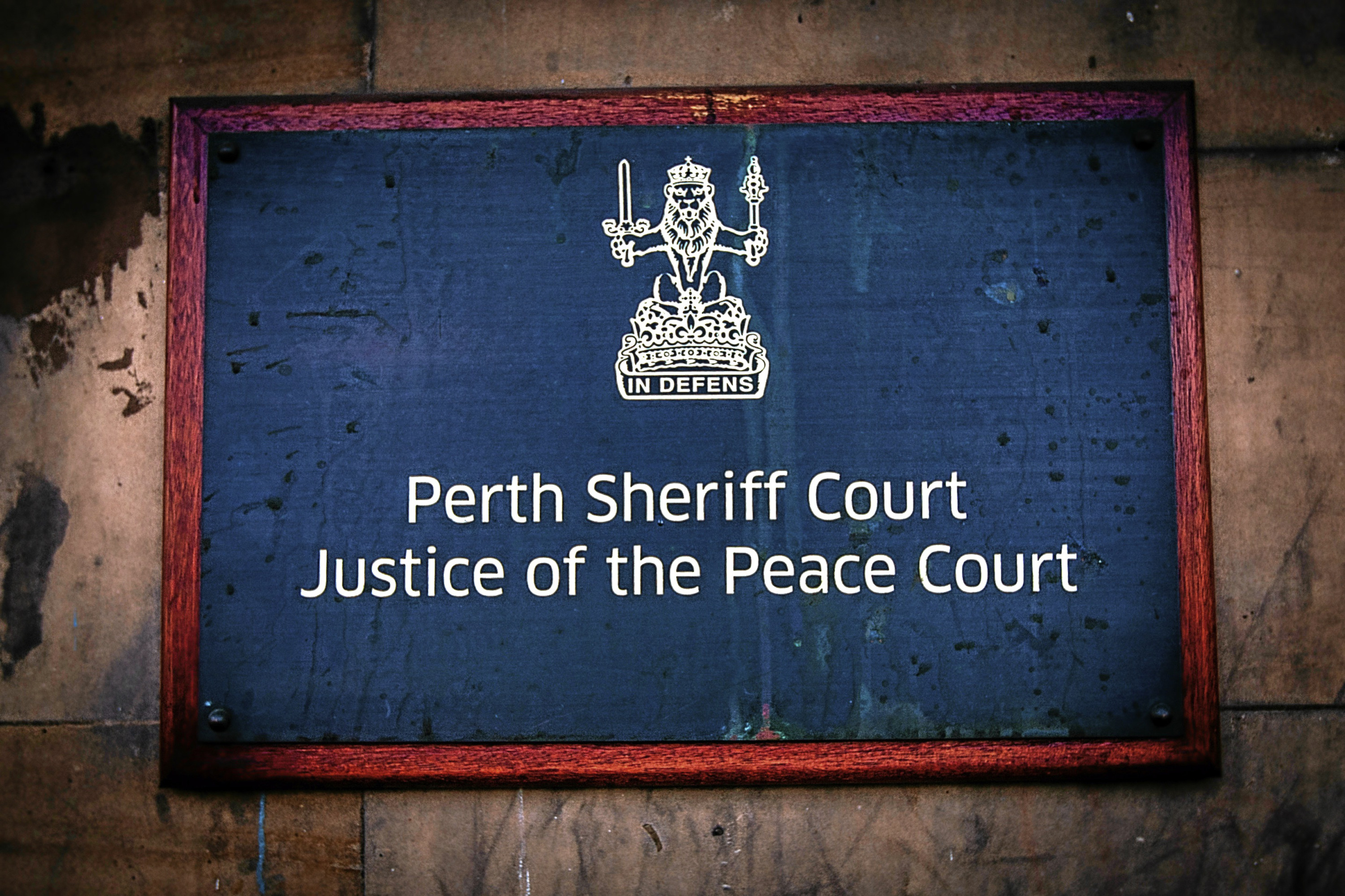 A dangerous driver was cleared of causing a high-speed crash because he may have been having an epileptic fit at the wheel.
A court heard how Richard Sarjantson, 42, was seen speeding and cutting corners before losing control of his Fiat Punto and crashing off the road.
He admitted driving dangerously but had part of the charge against him dropped because of a suggestion he had suffered a seizure during the incident.
Sarjantson was charged with losing control of his car and rolling it head-on into another vehicle, but was cleared of that at Perth Sheriff Court yesterday.
However, he admitted driving dangerously and at excessive speed on the A823 Gleneagles to Glendevon road on January 11, cutting corners and mounting a verge.
The court was told Sarjantson – who had never suffered a seizure previously – had a fit in the ambulance after the collision and was subsequently diagnosed with epilepsy.
Sheriff Gillian Wade said: "It is an unusual case and I require to take that into consideration. This is a matter which amounts to dangerous driving."
She banned him from the road for 12 months and ordered him to re-sit the extended driving test before being allowed to drive again.
The forklift truck driver from Melrose Crescent, Kirkcaldy, was also fined £360.
Depute fiscal Chris Macintosh said: "Witnesses were aware of lights behind them and then he passed them at speed on a short straight section of road.
"It is a very winding road. They were of the opinion he was at excessive speed and was cutting corners. He hit the nearside verge.
"It is an unusual case in that he has a diagnosed medical condition – albeit it could not have caused all of the driving.
"It is accepted he may have suffered an epileptic seizure."
Solicitor Alan Davie, defending, said: "He did not have a diagnosis of epilepsy prior to this.
"He suffered a seizure in the ambulance immediately after the incident.
"He accepts the view of the civilian witnesses that his driving initially was dangerous.
"The quality of the driving initially wasn't consistent with someone having a seizure.
"He was driving too fast and cutting corners. However, following upon that, it was quite possible he suffered a seizure which led to the accident taking place."
Mr Davie said his client had acted responsibly since the crash by handing his licence in to DVLA and he had lost his job as a result of being unable to drive.
He said Sarjantson could not dispute the version of events given by the witnesses and wanted to praise them for stopping to help him after the crash.