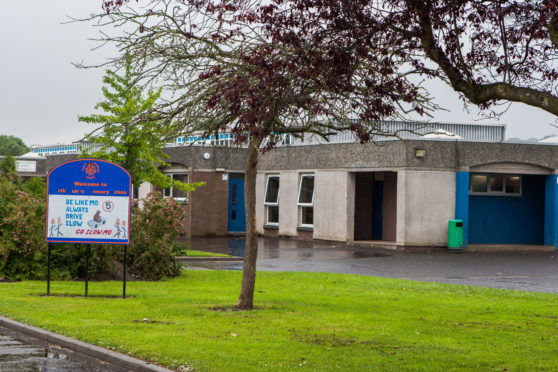 Pupils of a Perth primary school are to be vaccinated after a case of hepatitis A was confirmed.
A child at North Muirton Primary School was diagnosed with the infection and NHS Tayside staff attended the school on Tuesday afternoon.
Letters were sent out to parents on the day before confirming some pupils will be vaccinated as a precautionary measure.
Hepatitis A is usually a short-term illness causing fever, abdominal pains, vomiting, loss of appetite and occasionally jaundice. It is rarely serious and is milder than hepatitis B and C.
It is spread through contact including sharing toilets or eating food touched by someone with the infection.
Dr Daniel Chandler, consultant in public health medicine for NHS Tayside, said an investigation into the source of the infection is ongoing.
He added: "Close contacts of the confirmed case have been identified and appropriate advice has been given.
"We wish to reassure parents that the risk to pupils in the school is low. Letters have been issued to parents of children at the school for information and reassurance.
"As a precautionary measure and in line with current health protection guidance, a vaccination session will take place at the school for pupils in relevant age groups.
"I would like to reassure parents that these actions are being taken as a precaution and the risk to pupils, staff, members of the local community and the wider population is low."
The letter was sent to parents on Monday by NHS Tayside's health protection team.
It said: "I'm writing to inform you there has been a case of hepatitis A in a child who attends North Muirton Primary School.
"This letter is for information only and please be assured that no action is required on your part.
"In children the infection is often very mild and may cause no symptoms at all.
"The NHS public health team, together with Health Protection Scotland and Perth and Kinross Council, have reviewed the risk related to the school. Investigations have not identified a suspected source of the infection."
Perth and Kinross Council spokeswoman said: "A deep clean is planned at the school as a routine precautionary measure."
NHS advice suggests spreading of the infection can be reduced by good hygiene including thoroughly washing hands after using the toilet and before touching food.