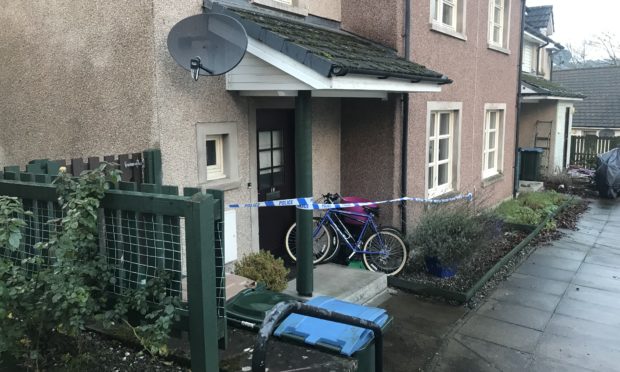 A man is being held by police after a suspected knife attack in a Perthshire town.
Emergency services were sent to reports of a disturbance in Crieff at lunchtime on Friday.
A property in McNee Place was sealed off, while CID officers carried out door-to-door enquiries.
Neighbours said they saw a man wearing only shorts with a gruesome flesh wound on his back.
Police Scotland said a 30-year-old man had been taken to hospital with injuries which were not thought to be life-threatening.
Another man, 23, has been arrested.
At the height of the incident, neighbours said there were several police vehicles and an ambulance in the area.
One local said: "There was a lot of commotion in the street. A woman was shouting and arguing with police.
"Then a man appeared at the door of the house. He had nothing on but a pair of shorts.
"I could see a large wound, like a knife wound, all the way down his back.
"He didn't seem to be in any great pain though."
Another resident said: "This is usually such a nice, quiet neighbourhood.
"We've heard shouting and arguments from one of the houses there before, but never anything serious.
"It was a real shock to see so many police."
A force spokesman said: "Police Scotland can confirm officers attended at an address in McNee Place, Crieff, about 12.30pm, in response to a disturbance.
"A 23-year-old man has been arrested in connection with the incident, and a 30-year-old man has been taken to hospital with injuries which are not thought to be life-threatening."
The spokesman added: "This was a contained incident involving persons known to each other, and there was no threat to the wider public."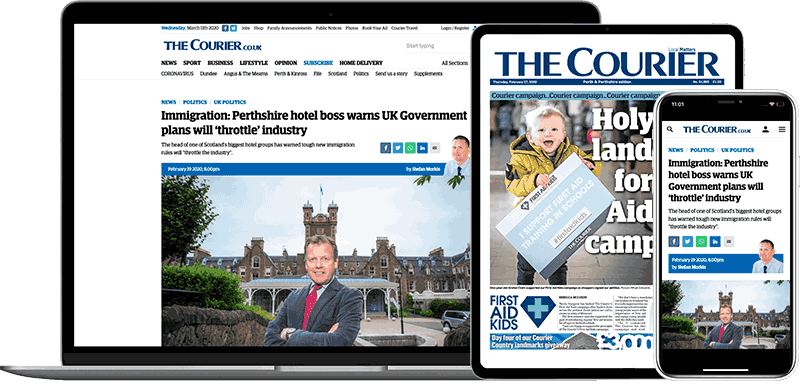 Help support quality local journalism … become a digital subscriber to The Courier
For as little as £5.99 a month you can access all of our content, including Premium articles.
Subscribe