Emergency services have returned to a Perthshire river as the search for a missing man continues.
Lee Brown, who is described as "high risk", was reported missing from his home in Blairgowrie on Friday morning.
Police and the fire and rescue service, complete with two water search units, arrived at Keathbank Mill Car Park, which neighbours the River Ericht, on Monday at noon.
A fire and rescue spokesman said: "Police have requested our attendance to look for a missing person. We have got appliances from Blairgowrie and one water rescue unit from Perth and one from the Kingsway in Dundee.
"At the moment we are still setting up and formulating a plan. We got the call at 11.49am."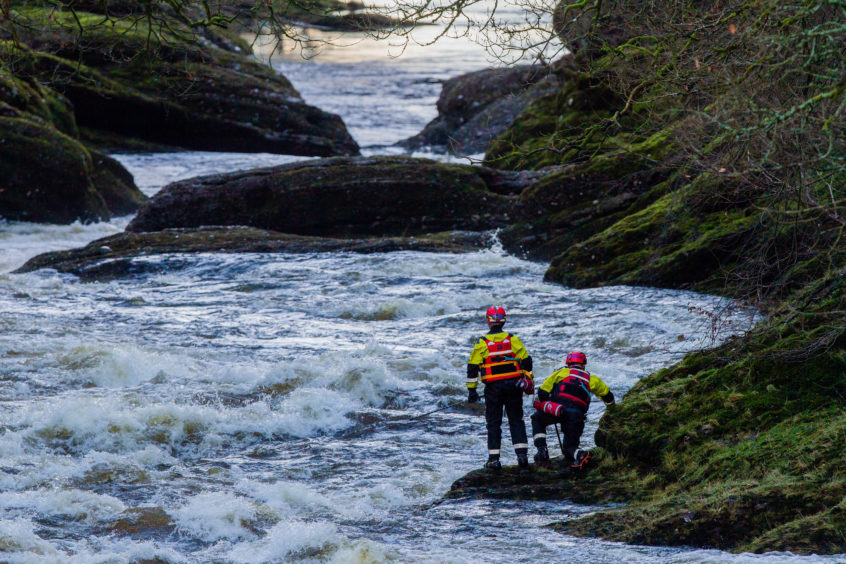 The emergency services spent much of Saturday searching the watercourse.
The 34-year-old, who uses a walking stick, has been described by police as vulnerable.
A fresh police statement issued on Monday afternoon read: "Officers are continuing to search the Blairgowrie and Rattray area for missing 34-year-old Lee Brown.
"Lee walks with a walking stick and is described as white, around 5ft 10ins tall with short brown hair. He has a slim build and could possibly be wearing a camouflage jacket and a blue bucket hat.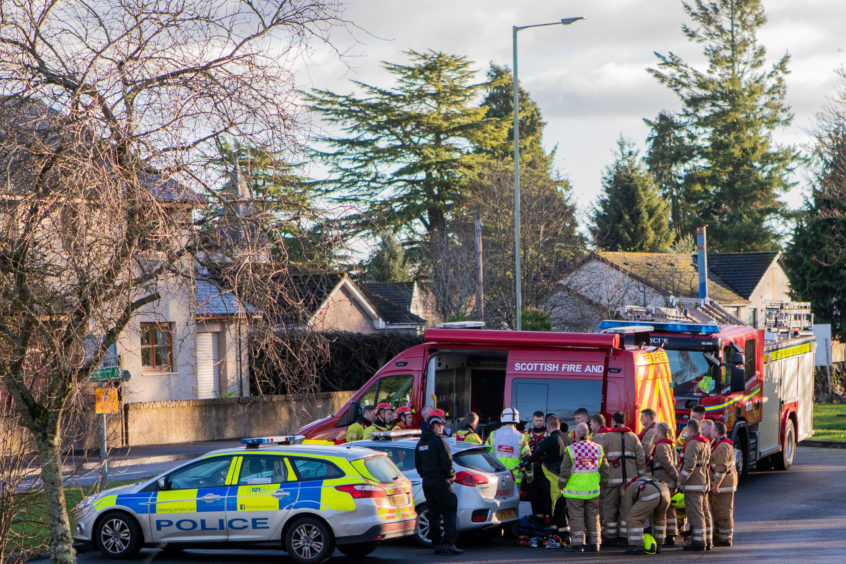 "Lee was last seen at his home in the Blairgowrie area at around 1.45am on Friday November 30, and hasn't been seen or heard from since.
"He has friends and acquaintances in the Perth and Blairgowrie areas and inquiries are ongoing in each area.
"We would like to ask anyone who lives in the Blairgowrie and Rattray area, particularly in the Upper Rattray/Balmoral Road areas, to check any sheds, garages or outhouses they may have, in case Lee has sought refuge within.
"This especially applies to garages, etc that can be locked from the inside.
"If you have any information as to Lee's possible whereabouts, please call us on 101 or speak to any police officer. Our ref is incident 1897 of November 30."
Saturday's search, involving two fire and rescue service boats, followed a possible sighting by a member of the public.
A playpark at the riverside was taped off and used as a base of operations by firefighters.
Friends, relatives and members of the public also joined the search.
Lee is described as white, 5ft 10in with short brown hair. When last seen at 1.45am, he was wearing a three-quarter length camouflage jacket, tracksuit bottoms and a blue, cream hat.
Anyone with information about his whereabouts has been urged to call Police Scotland on 101, quoting incident number PS-20181130-1897.