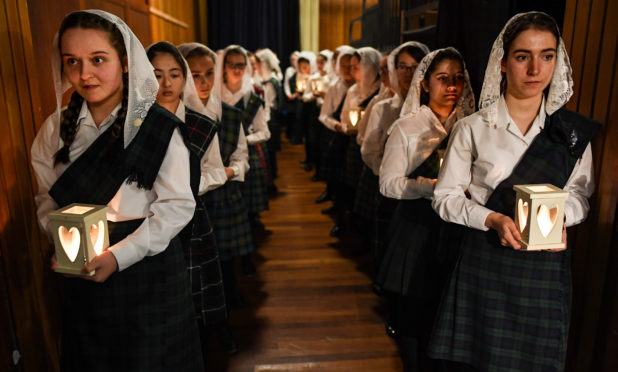 More than 100 schoolgirls took part in a spectacular candlelit ceremony to mark the start of the festive season.
Kilgraston's annual Lily Procession saw pupils carrying lanterns and wearing lace mantillas, while singing in ancient Latin.
The traditional event, held at the Bridge of Earn school's chapel, is celebrated throughout the world as part of the Catholic network's festive preparations.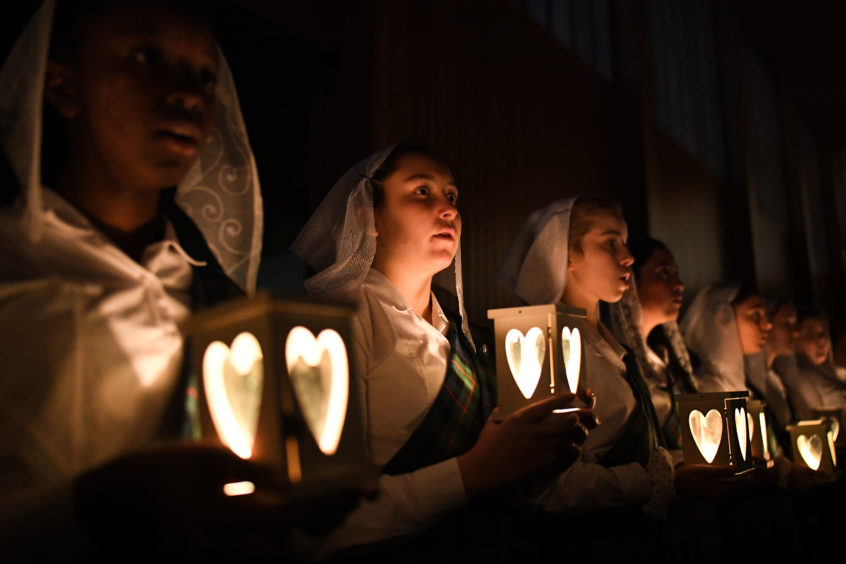 It is held at the same time each year to honour Mary, mother of Jesus. A school spokeswoman said: "Celebrants learn from Mary by putting their trust in God's plan and having the courage to stand by their beliefs and values, even when they differ from societal norms.
"The Lily Procession is something that is very special to all Kilgraston girls, past and present and it is always an honour to welcome back previous Kilgraston girls."
Kilgraston is an independent, day and boarding, school for girls aged from five to 18.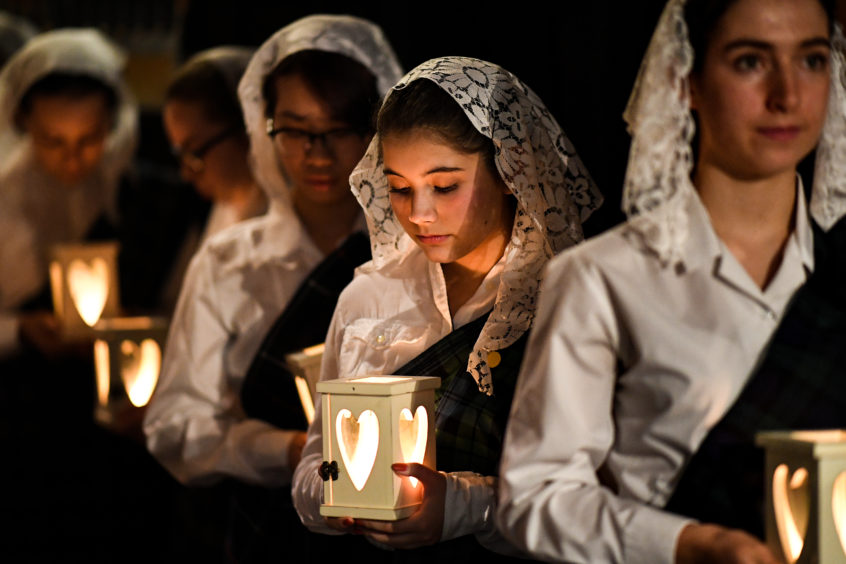 Earlier this year, it made headlines when Principal Dorothy MacGinty introduced a ban on mobile phones.
---
---
The new rules were aimed at combating a "growing addiction" between teenagers and their smartphones. Mrs MacGinty said she was pleased with how the new rules have gone down with her students.
Students had also supported the ban, saying it had improved their lives for the better.
The school, which has a roll of 250, is part of the international Catholic Sacred Heart network, having links with around forty other establishments throughout the world.
The school was founded in 1930 under the original name of Gilgryston.
The current main building was built by Francis Grant of Glenlochy, in the classic style of the Adam Brothers, around 1800. It was a private house until the First World War when it was used as a hospital for wounded officers.
Girls attend Kilgraston from throughout the world and study the Scottish Highers curriculum.