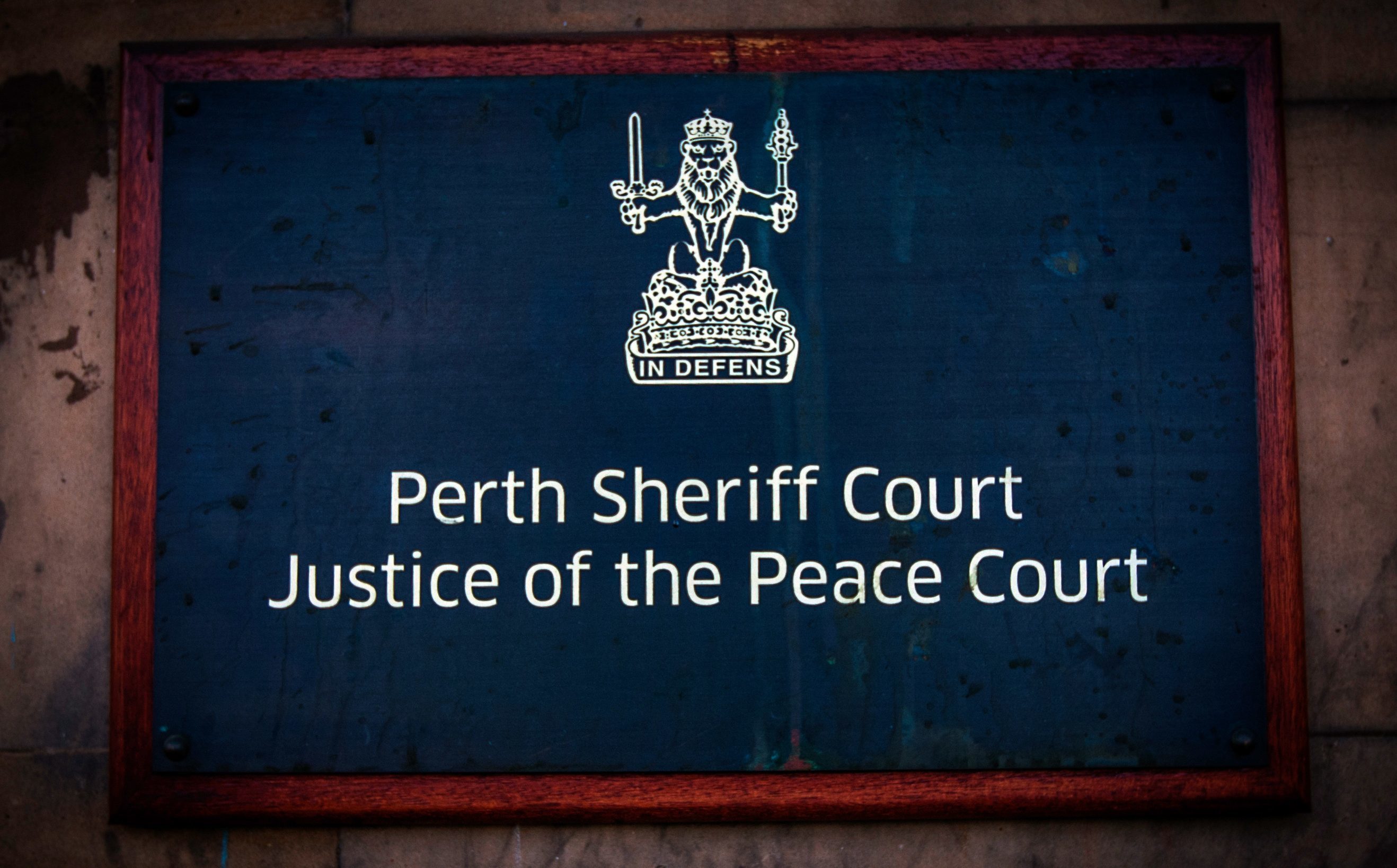 A couple slammed by a sheriff for their attitude in court as they fought out a £600,000 divorce battle were both given legal aid funding.
Brian Douglas, 63, and wife Shirley, 51, were given taxpayers money to battle over the contents of their estate including a £23,000 diamond ring and several luxury watches.
Mrs Douglas – formerly in charge of a group of stores with a multimillion-pound turnover – was branded a liar and a thief by the sheriff who heard the case.
Both she and Mr Douglas – the former head of Vision Express Europe – were berated by Sheriff Simon Collins for the quality of evidence they gave at Perth Sheriff Court.
In a written judgment, he said: "I am satisfied she is not a credible or reliable witness. I think it's likely she took the pursuer's valuables from the safe at Oakwood and lied to the court about this.
"She presented as an independent, smart and combative individual, well able to hold her own. I was left with the impression she would have given as good as she got in the course of the parties' marriage.
"I consider she has been shown to have been responsible for a gross and calculated deception in the course of the aliment action which has seriously undermined her credibility and reliability."
However, the sheriff added: "I did not find the pursuer to be an impressive witness either.
"In his evidence at times he was arrogant and belligerent, contemptuous and dismissive of the defender, and he expressed some rather antediluvian attitudes to a woman's role within marriage.
"The real question is whether it's more likely that he or the defender was brazenly lying to the court and, in my view, the defender's willingness to do so in other respects suggests to me that she is the more likely liar on this matter as well."
The couple, who met in 1992 and married in October 2003, were fighting over net matrimonial property worth £578,750 at the time of their separation in 2014.
Among the disputed assets was an Aga cooker which the couple had bought to put in Blacksmiths Cottage, Madderty, which they planned to refurbish.
The cooker was returned to the seller and the refunded £11,853 was deemed to be part of the matrimonial property.
Mr Douglas said items worth £35,000 were taken from the safe in the family home, including a gold Omega watch, a Longines watch, a Fabre Leuba watch, a £23,400 diamond ring, diamond-encrusted cufflinks, three Mont Blanc pens, a canteen of cutlery from his previous marriage and his father's football medals.
Sheriff Collins ruled that his share of the assets – predominantly in pension funds – should be £428,935, while she should get £149,815.
He said: "Both parties have conducted this litigation as assisted persons. Any money or property recovered in the action might fall to be clawed back by the legal aid board.
"They have been incapable of agreeing or compromising numerous factual and legal issues, which have as a result been litigated at considerable public expense.
"Questions relating to claw back are for the legal aid board to determine, not me."
Mr Douglas was a regional director of Woolworths when the couple met, while Mrs Douglas managed three Mothercare branches with a £4m annual turnover.
The Scottish Legal Aid Board said Mr Douglas received £23,000 for the proceedings, while Mrs Douglas received £45,000.
The board may be able to claw back money or property recovered in the action.
The couple will return to court this month to decide who should pay legal expenses.