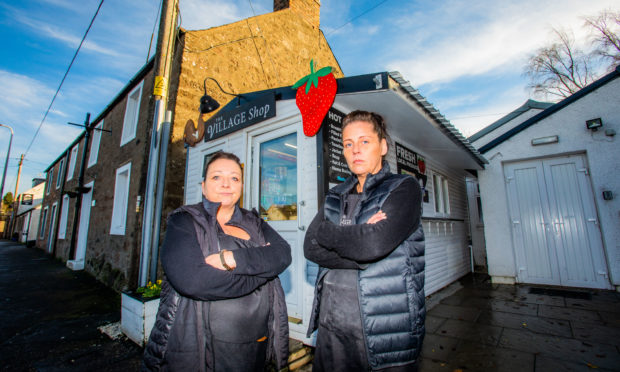 Residents in Aberuthven have launched a petition to try to save their village shop.
The store is due to close its doors on Saturday December 8 after its owners were told they could no longer use utilities from the adjacent hall.
The petition has already attracted around 120 physical signatures and more than 1,000 people have offered their support on Facebook.
One local man said: "This is a really big deal. It may sound like just a little village shop but it plays a really important role in the local community and people are upset that it is looking like it is going to close."
A row erupted earlier this week when owner Claire Dodds, 44, announced the closure plan after receiving a letter telling her that she could no longer use utilities from the  hall.
The store, which opened in April 2017, is the first in Aberuthven in 20 years and Ms Dodds and her team have been carrying out deliveries to homes and nearby workplaces and doing other work within the community.
---
---
It is a located in a small wooden cabin off the main street and relied on the hall – run by a charity, the Aberuthven Village Hall Trust – for the use of water, storage and toilets.
However, after a bitter disagreement over an electricity bill the trust sent a letter to Ms Dodds saying she had three months to either install her own utilities for the business or to shut up shop for good.
Ms Dodds said she had sunk around £44,000 of her own money into the store, which won best new business in the Perth Business Awards in November — just days before receiving the letter.
She said she had been "overwhelmed" by the public's support following the announcement.
"I didn't except this kind of response at all. It's good to see the community are behind us," she added.
"The shop has brought something to the community that has been missing for a long time. We are not just a shop, but do free deliveries and have a number of elderly customers and this is really going to impact on them."
Pauline Fyfe, 52, chairwoman of the Aberuthven Village Hall Trust, said: "As a charity, there was no way we could do anything other than what we did.
"It was very much the shop owner's decision to do what she did."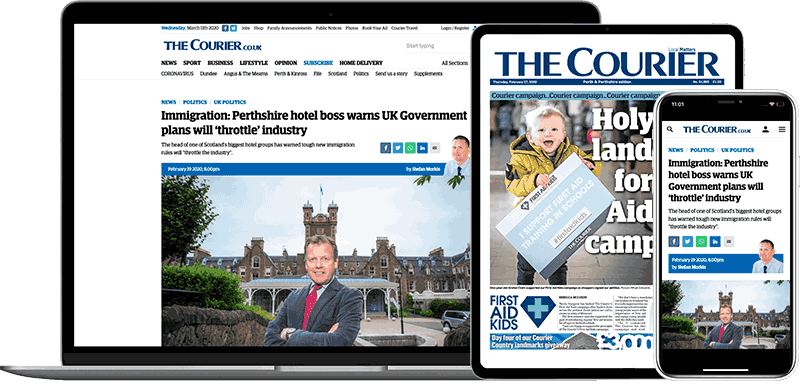 Help support quality local journalism … become a digital subscriber to The Courier
For as little as £5.99 a month you can access all of our content, including Premium articles.
Subscribe