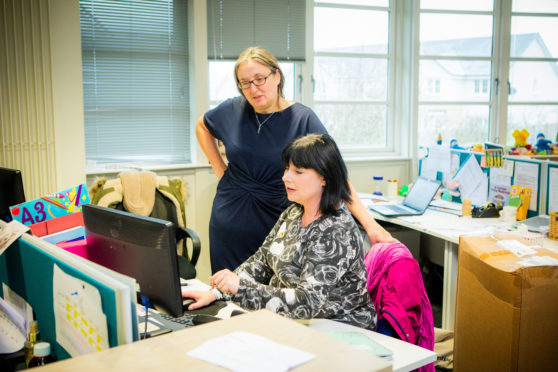 Vital support for domestic abuse victims could be lost if lifeline funding is stopped.
Perthshire Women's Aid operates an outreach service to rural areas but staff fear they will not be able to continue when one of their key funding streams comes to an end next year.
The service has been paid for through the Big Lottery Fund but this is due to run out in June.
Perthshire Women's Aid manager Heather Williams said: "We are obviously going to apply for further funding but we already know the money the Big Lottery has to give out to good causes has reduced.
"If we lose that funding it will be really difficult to do the outreach work that we do. The reality is an area of this size, with this many rural areas, needs staff to be able to go out to women in need, whether that is in Aberfeldy, Crieff or Kinross.
"Public transport isn't great and if you are in a controlling relationship it's not easy to get away to come into Perth so we really need to be able to go out to the women.
"We will go to see people in their homes if it is safe to do that or we will go out to meet them in community facilities or cafes. It all depends on what is safe for both the women and the worker."
If the funding is not continued, the charity, which helped 428 women and 124 children last year, will lose out on £130,000 per year. As well as the outreach service, Women's Aid has five refuge homes across the region, provided by Perth and Kinross Council.
The local authority provides another £120,000 but Heather fears this may also be cut.
"The core funding we get from the council is limited and we are looking at a potential cut so there is a concern about next year."
Perthshire Women's Aid also runs a Children Experiencing Domestic Abuse Recovery (Cedar) project, paid for through separate Big Lottery funding.
As well as long-term funding for key projects, Heather said the direct aid fund, used to provide emergency essentials, is also drying up.
"People are so generous in donating things, especially at this time of year, but sometimes the things a family needs are electricity or bread and milk, which can't be donated," she said.
"We use the direct aid fund for that, or to hire a van to move belongings, but that is getting quite low so we are always grateful for donations."
This comes at a time when more people than ever are accessing the charity's services, although Heather sees this as a positive as it means more women are seeking support.
"People see referrals and reports to police going up as a sign that more people are being abused but to me it is a sign of more people are aware there is support available and are accessing it," she said. "Abuse has always happened and I don't believe for a minute it is happening more now than it was in the 60s or 70s but it is much more on the agenda now.
"It is good that people are accessing support more but the downside of that is it puts a strain on resources which are very limited."
Support workers from Perthshire Women's Aid can be contacted on 01738 639043 or the 24-hour support line on 0800 0271234.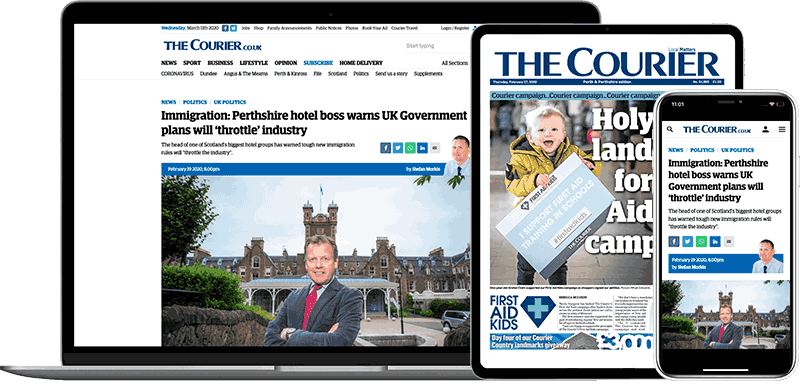 Help support quality local journalism … become a digital subscriber to The Courier
For as little as £5.99 a month you can access all of our content, including Premium articles.
Subscribe