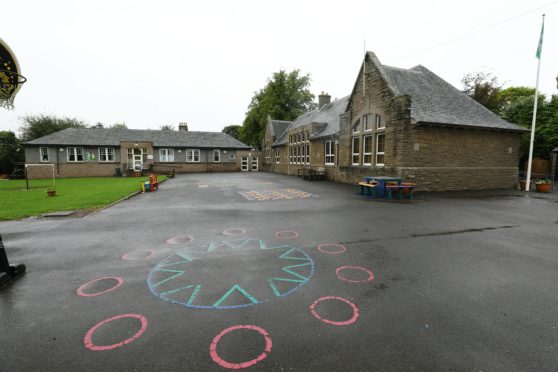 Plans to revamp a rural primary school have proven controversial as villagers have accused Perth and Kinross Council of attempting a "short-term fix".
The local authority wants to refurbish the B-listed Longforgan Primary School, as well as replacing the dining room and a previously-built extension.
It is part of an ongoing five-year education transformation programme, involving investment in some schools and the closure of others.
A planning application has been lodged to upgrade Longforgan, which has been hailed by backers as an example of the council's commitment to provide fit-for-purpose schools but has attracted criticism from some residents of the village.
Four objectors have said the designs by ECD architects, which feature dark-grey aluminium and red cedar cladding, are not in keeping with the rest of the village and is too big for the site.
One opponent, Pam Fowlie, said: "This appears to be a short-term fix rather than a long-term plan for the villagers of Longforgan and does not appear to fit in with the council's own guidelines for development within the local conservation area.
"The actual design appears to be too large for the area it has been artistically squeezed in to.
"No consideration has been given to traffic, parking and road safety for both the school population and the village residents, either during the development or after.
"These traffic and parking issues are current, it is not unusual to find cars mounting the pavement outside the school area between the school and the church to allow lorries and buses to pass or for residents to be unable to access their own property or drives due to inconsiderate parking, often whilst the school pupils are walking by."
---
---
It is hoped the new school hall will be opened up for community use outside teaching hours, which was welcomed by the parent council.
In a statement supporting the plans, they said: "Longforgaan Primary School requires immediate upgrading to come in line with standards [of Curriculum for Excellence].
"We would be serving a great injustice to our children and the community if these plans to generate a purpose-built school, learning and community environment were to be objected.
"The parent council fully appreciates that there will be short-term inconvenience for immediate residents and businesses however the new facilities will allow the very best educational environment for our children to learn in, enhance community cohesion through community use and build a desirable asset for conservation in the future.
"We fully endorse this proposal."
Councillor Caroline Shiers, the council's convener of lifelong learning, said: "The proposals for Longforgan Primary School aim to create a modern, fit-for-purpose learning environment for children in the village.
"Investment in our educational buildings is an investment in the future of our young people and I look forward to seeing this project progressing."
The proposals were also welcomed by Carse of Gowrie councillor Angus Forbes, who said: "The current school is really well past its date and this is something that is long overdue.
"I am particularly pleased that the plans include keeping the original school building as part of the design yet incorporating modern educational practices such as open plan teaching spaces."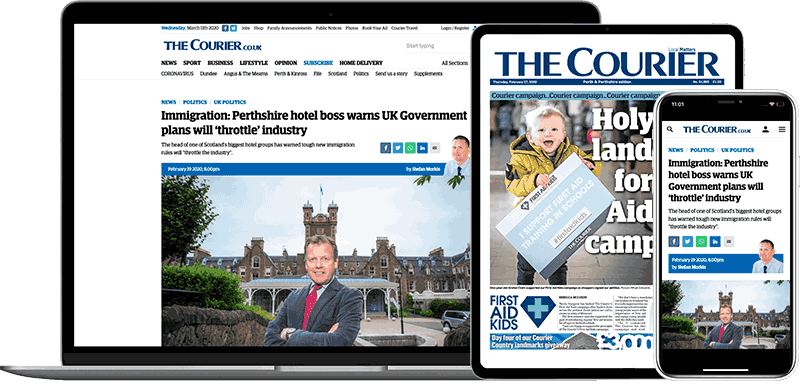 Help support quality local journalism … become a digital subscriber to The Courier
For as little as £5.99 a month you can access all of our content, including Premium articles.
Subscribe