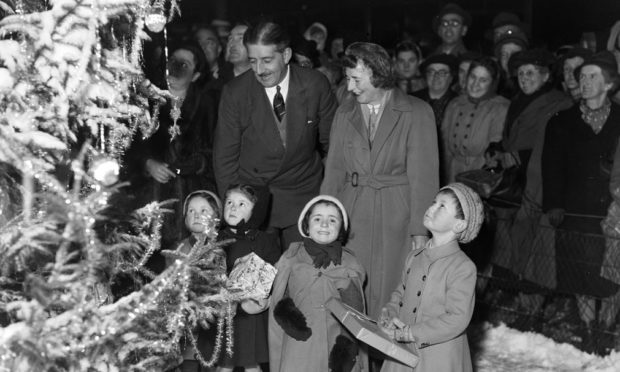 The spirit of Christmas past is alive and well at a nostalgic new exhibition in Perth.
Visitors to the Fair City's Museum and Art Gallery are being offered a festive trip down memory lane, with a photographic display celebrating seasonal celebrations and traditions of bygone Perthshire.
The exhibition was put together by Culture Perth and Kinross, using black and white photos and images from its vast collection.
Among the highlights is a busy switch-on ceremony from 1950, a far cry from the lavish affairs of recent years with big name pop stars such as Pixie Lott and James Arthur.
There are also pictures of a Bonspeil curling tournament on frozen Loch Leven in February, 1959 and skiers at Glenshee from the 1930s.
There are more up-to-date images, showing people clearing snow from their streets in Glenfarg during the wild winter of 2010.
Many of the pictures were taken by veteran local photographer Louis Flood.
The gallery has been decked with decorations, lights and a large Christmas tree, and there is also a glass cabinet display of old-fashioned toys and game.
The exhibition, which runs until January 5, was launched with the help of more than 100 Father Christmases during the city's ever-popular Santa Run.