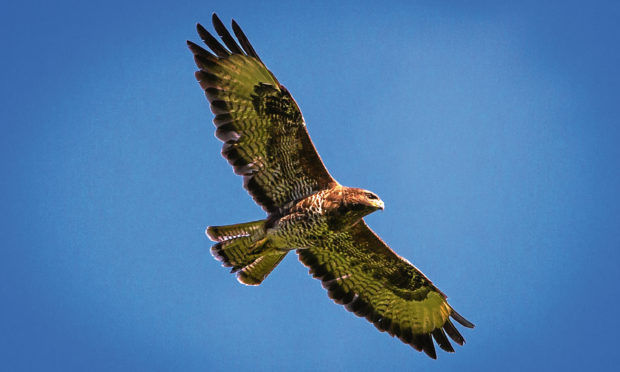 Tougher laws on running grouse moors must be introduced to stop the illegal slaughter of birds of prey, according to a hard-hitting new report from the RSPB.
The authors of 'The Illegal Killing of Birds of Prey in Scotland 2015-17' argue perpetrators of the killings are becoming increasingly adept in covering their tracks to prevent detection.
The Scottish Gamekeepers Association hit back at the charity, saying official figures showed a decline in raptor persecution, and that they did not "not endorse the many unofficial RSPB reports."
The study claims the 38 confirmed incidents of illegal killing of protected birds of prey are a "are a fraction of what is actually taking place" and the deaths "are occurring in areas of Scotland's uplands managed for intensive driven grouse shooting."
The report's authors claim evidence from police investigations, scientific research and eye-witness accounts show shooting, trapping, illegal poisoning and nest destruction of birds of prey are increasing.
The report puts pressure on environment secretary, and Perthshire South and Kinross-shire MSP, Roseanna Cunningham, to introduce tougher law as she waits for the results of a review into grouse moor management.
Ian Thomson, RSPB Scotland's head of investigations, said there was clear and repeated evidence criminal activity was taking place on Scotland's grouse moors.
"The grouse industry has not addressed this long-standing and endemic problem, instead we are seeing increasing signs of a culture where some grouse moor managers feel, and act, as if they are untouchable," he added.
"We believe that the majority of the Scottish public have had enough. Repeated warnings from government have not been heeded. The time must be right for tougher action".
A spokesman for The Scottish Gamekeepers Association (SGA) said it had withdrawn membership of six individuals in six years for wildlife crime offences.
"Whilst the SGA takes wildlife and raptor crime extremely seriously, we do not endorse the many unofficial RSPB reports.
"The latest figures show the lowest incidences of raptor crime on record so significant progress has been made, although complacency is not an option.
"It is to be predicted that RSPB would publish this report at a time when they are campaigning politically to have grouse moors licensed. This has been a long-held aspiration of theirs, with many of their supporters hoping this will be a first step towards an outright ban."
A Scottish Government spokesperson said: "We commissioned an independent group to examine grouse moor management – including raptor persecution – and, as such, believe it is appropriate to await its report before considering further action."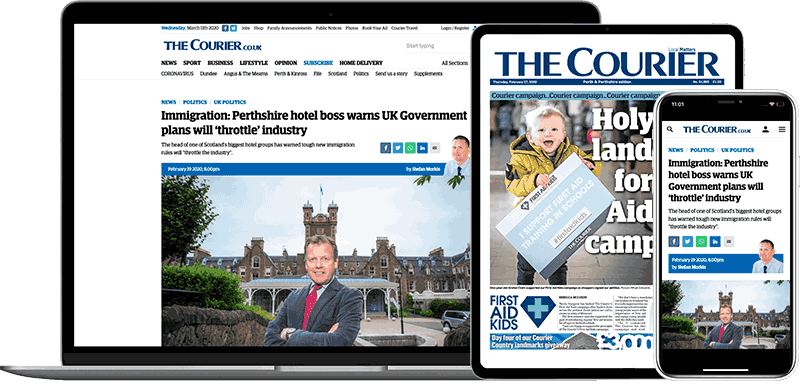 Help support quality local journalism … become a digital subscriber to The Courier
For as little as £5.99 a month you can access all of our content, including Premium articles.
Subscribe