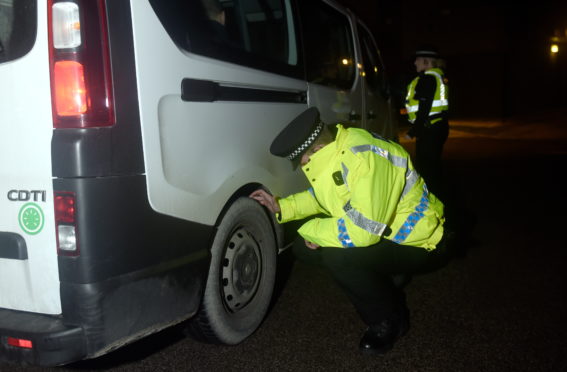 Vehicles were seized and more than 130 Tayside drivers stopped by police during a road safety crackdown.
As part of a winter road safety campaign, local officers teamed up with the Driver and Vehicle Standards Agency (DVSA) for five days of action to check on the roadworthiness of motors across the area.
A total of 137 vehicles were stopped and checked, with drivers dealt with for a range of offences; including getting behind the wheel without insurance or licences.
Sixteen vehicles were "immediately prohibited" from the roads due to "defective parts being overweight" and tachograph "driver hours" offences.
Three motors were not covered by a valid insurance policy and were seized by the police, while two drivers were discovered without a licence.
One motorist had taken to the roads whilst disqualified. Four vehicle MOTs had expired.
Twenty-one "construction and use offences" were recorded ranging from tyres being below the legal limit to vehicles having defective brakes.
Five goods vehicles were loaded in excess of their maximum permitted weight, with nine tachograph offences clocked.
One driver was stopped for careless driving. Eighteen warnings for minor road traffic offences were also issued.
A Tayside Police Division statement on the crackdown reads: "All of these offences were dealt with by either prohibitions, the issue of roadside conditional offers of fixed penalty or the offenders were reported to the Procurator Fiscal.
"Eighteen warnings were issued in relation to minor road traffic offences and one person was arrested on an outstanding warrant.
"Police Scotland is committed to keeping people safe and ensuring the safety of all using the roads.
"We work in partnership with the DVSA will continue to carry out checks and enforcement on un-roadworthy vehicles."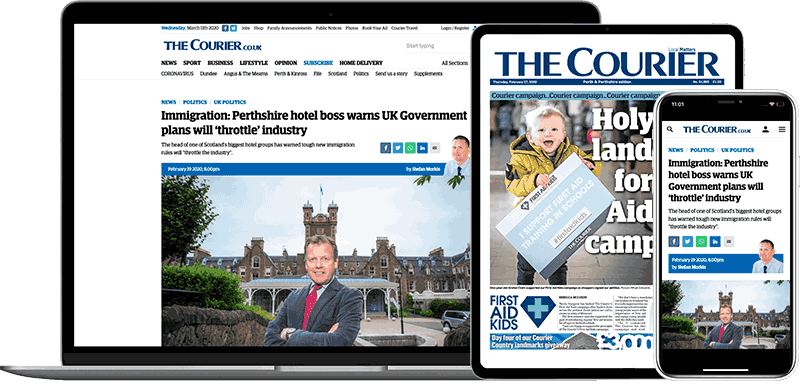 Help support quality local journalism … become a digital subscriber to The Courier
For as little as £5.99 a month you can access all of our content, including Premium articles.
Subscribe