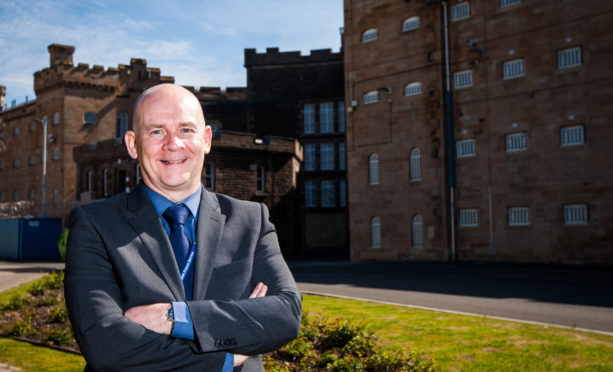 More than 200 inmates at Perth Prison have had support from NHS Tayside to help them kick the habit since smoking was outlawed at the jail.
Governor Fraser Munro said the policy's introduction had been a success, with no adverse reaction from the prisoners.
Prison bosses stopped selling tobacco at the Edinburgh Road site a week prior to the introduction of the ban, which came into effect at midnight on November 29.
Prisoners still have access to vaping kits and e-cigarettes as part of a programme to wean them off smoking.
The move was introduced following a report into prison workers' exposure to second-hand smoke in July 2017.
The study revealed levels in some prison cells were similar to those found in bars before the ban on smoking in public places in 2006.
It is understood around 72% of prisoners in Scotland are classified as regular smokers.
Mr Munro said: "To date, there has not been any adverse reaction to the ban by the inmates in Perth. This is testament to the considerable effort that had gone in to planning for and communicating the countdown to this initiative.
"We continue to work alongside our NHS Tayside partners to provide access to smoking cessation courses and nicotine replacement therapy. The Scottish Prison Service (SPS) has also provided access to e-cigarettes and vapes."
Mr Munro said the "vast majority" of prisoners had embraced the initiative, recognising the benefits to their health and well-being.
"This move will also provide for a healthier environment for our staff and partners whilst also contributing to the Scottish Government objective of having a tobacco free generation by 2034," he added.
A spokesperson for NHS Tayside said staff had been working in tandem with the SPS to support prisoners to the move to smoke-free surroundings.
"Each prisoner has been given a series of options to choose how to manage the symptoms of their withdrawal from tobacco," she said.
"Smoking cessation support is available for prisoners in both prison establishments through one-to-one and group support and we have had a positive response with over 200 people in HMP Perth engaged with the smoking cessation services."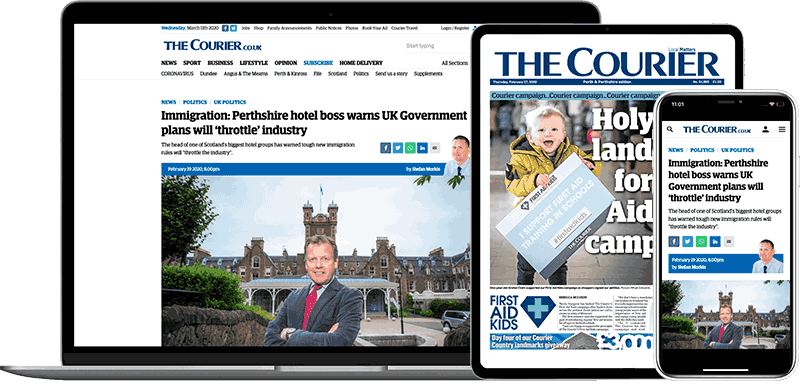 Help support quality local journalism … become a digital subscriber to The Courier
For as little as £5.99 a month you can access all of our content, including Premium articles.
Subscribe