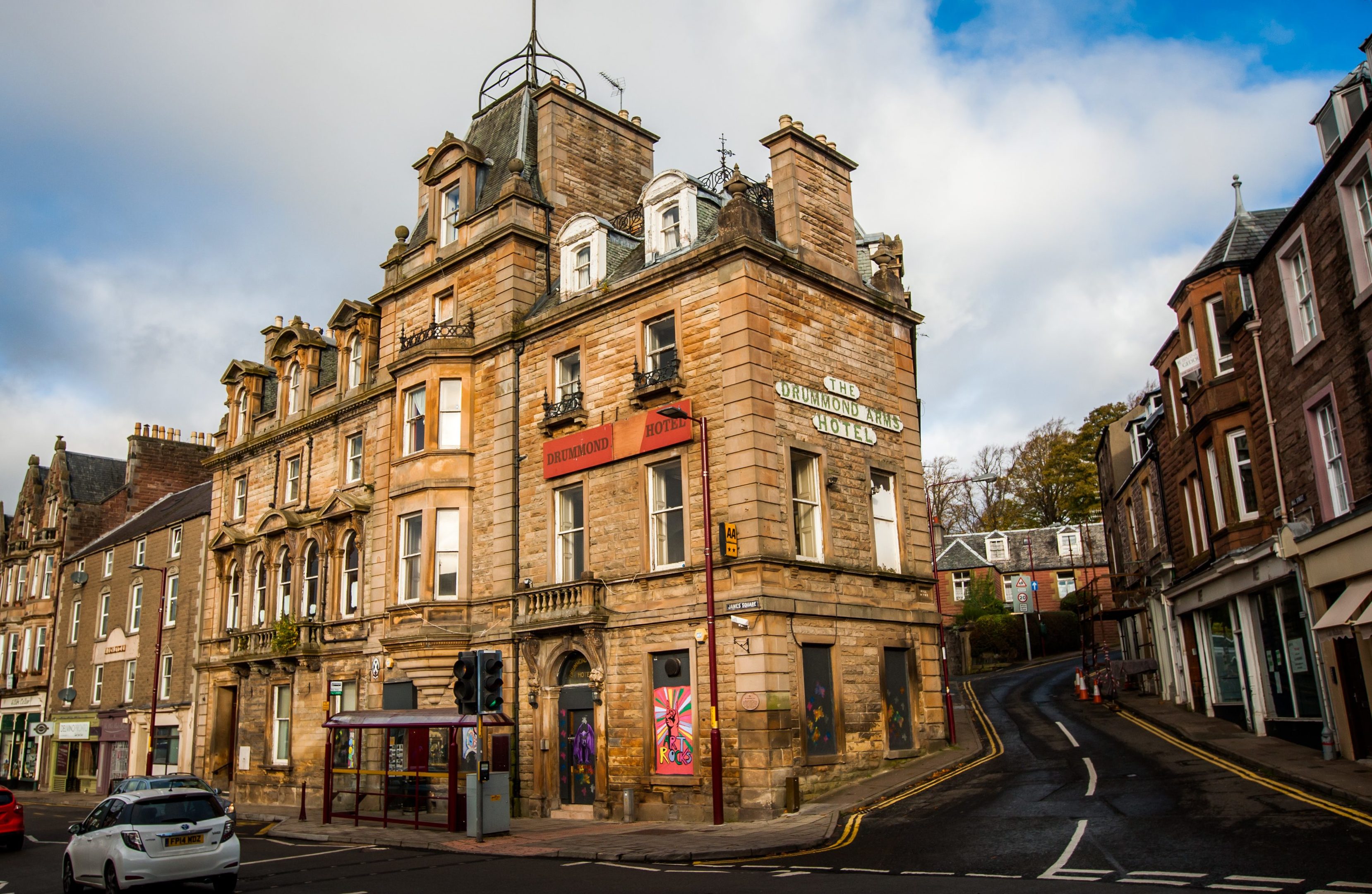 The owner of an historic Perthshire hotel is facing legal action amid claims he is blocking progress on long-awaited restoration work.
Bonnie Prince Charlie famously held a heated Council of War at the Drummond Hotel in Crieff in 1746, during the dying days of the Jacobite uprising.
A community group is battling to convert the abandoned town centre building into affordable housing, in a move that could bolster the local economy and regenerate the high street. The project is expected to inject about £1.5 million into the area.
However, members of the Crieff Community Trust say they have been left frustrated by a series of obstacles standing in the way of development.
Matters came to a head when a sign came loose from an upper floor of the building and crashed onto a moving car.
It has prompted fresh calls for Perth and Kinross Council to officially declare the Drummond a Dangerous Building.
At the same time, the property's owner failed to respond to a deadline, set by the local authority, to allow access to the hotel for vital survey work.
The Crieff Community Trust is now urging the council to apply to court for a warrant.
Ailsa Campbell, who chairs the trust, said: "We are so frustrated that we can't get the council to acknowledge this is a dangerous building.
"This sign fell onto a car, but imagine it hit a baby or an older person. Even if it wasn't actually part of the stonework, this was still a weight that could have caused serious harm.
"When this happened I was on the phone to building control, asking them: 'What is it going to take?' We are so lucky that no one has been hurt yet."
She added: "We are still trying to determine the exact state of the building and to do that we need to get access to the inside.
"However, the owner has not been co-operating. The council gave them a deadline of December 13 to give us permission to go inside for a survey, but that date came and went without a response."
She said: "We are expecting the council to go to a sheriff to apply for a warrant, but they have told us they don't think they have enough evidence against the owner to do that.
"We are now stuck because the owners are being uncooperative and blocking progress."
Mr Campbell said: "It has been so frustrating, but we are not worn down yet.
"We have invested a lot of time and effort and worry into this since 2011 and we are not going to stop until there is a solution.
"We really do believe that the Drummond Hotel is key to Crieff's complete turnaround."
The hotel was previously owned by the Royal Bank of Scotland, which sold it to Glasgow-based firm Strathfare.
No one from the company, which is understood to be operated by former Glasgow councillor Sohan Singe, was available to comment.
Ochil and South Perthshire MP Luke Graham said: "I have been campaigning for action to be taken on the Drummond Arms since 2015.
"It is important that the local council take immediate action to ensure the building is safe and secure."
He added: "In the meantime, I hope to be able to make more progress in the new year, so we can finally see positive action being taken on this Crieff landmark."
A council spokeswoman added: "Our staff attended at the Drummond Arms following a report of something falling from the building, and found a plastic sign had become detached from its ply backing and fell to the ground.
"As the building is privately owned responsibility for repairs and maintenance of the building are the responsibility of the owner. However, staff carried out a visual check and advised there was no evidence of any other immediate issues."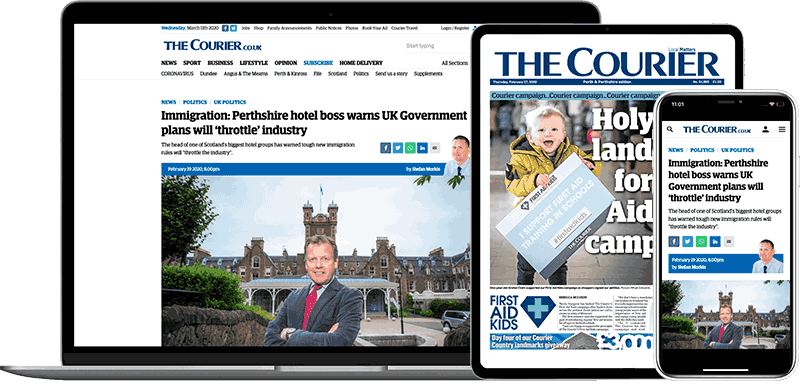 Help support quality local journalism … become a digital subscriber to The Courier
For as little as £5.99 a month you can access all of our content, including Premium articles.
Subscribe