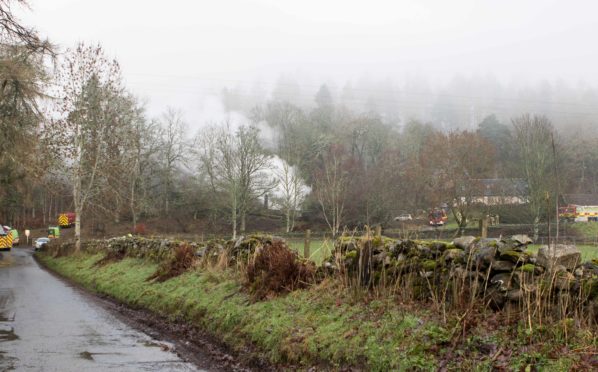 Police remained outside a Perthshire property on Sunday as efforts continued to identify the person who died in a major blaze.
Shocked neighbours said the thatched cottage in the hamlet of Ardtrasgairt, near Fortingall, belonged to a 73-year-old woman, named locally as Kersten Gallie.
One body was found inside the home following Friday's fire.
As worshippers gathered for Sunday prayers yesterday, Reverend Anne Brennan, minister of the Kirk of Fortingall, said everyone in the community was heartbroken by the tragedy.
"The word around the village is that it was Kersten's house and this is terrible, terrible news," she said.
"A lot of the community are really shocked at what happened. Kersten was a nice lady who lived on her own and kept herself to herself.
"I understand she lived here for around 20 years. She was liked by everyone who knew her."
Freelance photographer Marieke McBean said: "Kersten was a lovely lady who worked at the Scottish Crannog Centre for a few years. I think she was involved in the early years of the centre.
"She was an expert in herbs and plants."
Three fire engines were sent to the scene of the fire at around 7.15am on Friday. The property is part of a small cluster of cottages located outside Fortingall on the road to Glen Lyon.
Neighbours are understood to have tried to rescue the occupant but were forced back by the intensity of the flames.
Police and firefighters said they would carry out a joint investigation.
Three teams from utilities provider SSE were also working with the emergency services.
Police were still at the scene on Sunday and a police vehicle was positioned at the access path to the cottages.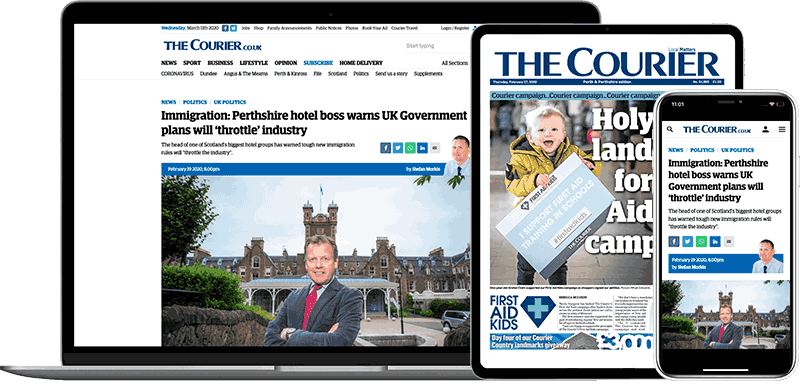 Help support quality local journalism … become a digital subscriber to The Courier
For as little as £5.99 a month you can access all of our content, including Premium articles.
Subscribe